World-class cancer care has never been closer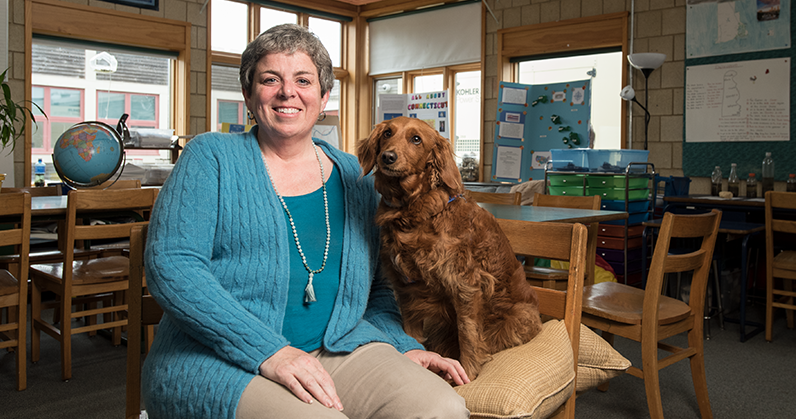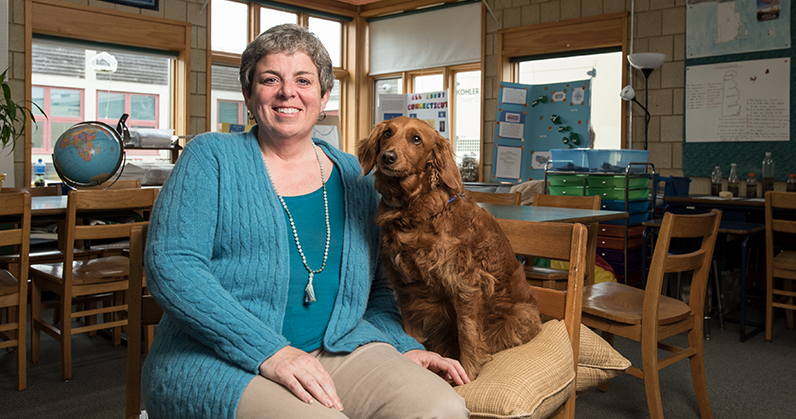 In April 2015, Jeannie Critchley was coming to the end of another school year and looking ahead to summer on Nantucket. But Critchley, who has been a teacher at Nantucket Elementary School for nearly 30 years, was about to receive some health news that would change her life.
After a routine mammogram at Nantucket Cottage Hospital and follow-up tests, Critchley was diagnosed with stage three breast cancer. After the initial shock and deluge of information about her condition, Critchley and her physicians agreed on a plan that included two surgeries, chemotherapy, and radiation.
It was daunting to say the least. "The fear factor, the worry, and wondering what will this be like, it was pretty intense," Critchley said. "I had ideas in my head from TV and movies about what it would be like, and it was really intimidating and scary." After a gauntlet of surgery and radiation over the following year, Critchley was relieved to discover that she could do her chemotherapy and many of her oncology consults right here on the island thanks to Nantucket Cottage Hospital's partnership with the Mass General Cancer Center.
"I had been thinking about the travel, the time, and the physical toll it takes to go back and forth with the boat ride and traffic and the whole thing," she said. "So that was the best piece of information, that I would be able to do my treatment here."
As her chemotherapy regimen began, Critchley took comfort in the fact that her husband, a contractor, could leave his job site to visit her during treatment, and that her island friends could drop-in to the hospital to keep her company. And the care she received at Nantucket Cottage Hospital exceeded her expectations.
"They took care of me like I was family," Critchley said of hospital's infusion nurses. "My husband calls them the angels. It was very personalized, compassionate care. There was not one moment where I felt like a cog in the wheel. When I walked into the hospital, it was like having a half-dozen friends who were looking out for everything."
Today, Critchley has completed her treatment, and is back to teaching and doing the things she loves on Nantucket.
Cancer care at Nantucket Cottage Hospital is partially funded by Swim Across America's Nantucket Island Open Water Swim. Each August, swimmers of all ages and skill levels raise money to support cancer treatment and patient care at Nantucket Cottage Hospital as well as Palliative and Supportive Care of Nantucket. Since 2013, over $1,229,000 has been raised to help our families, friends and neighbors battle cancer on Nantucket.