Whaler Pride Day at NCH!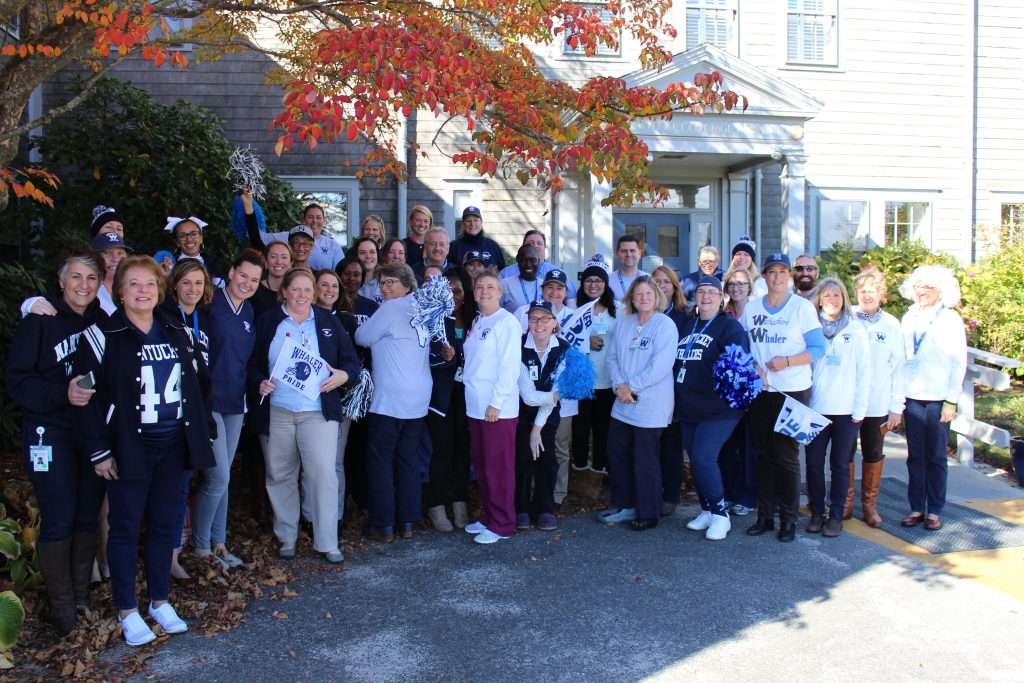 Today is Whaler Pride Day at Nantucket Cottage Hospital!
Our staff is wearing Whaler gear at work today to support the undefeated Nantucket High School football team as it takes on Seekonk in the Div. 4 South sectional semifinals at Vito Capizzo Stadium today at 5 p.m. GO WHALERS!