We'll Miss You, Joanne!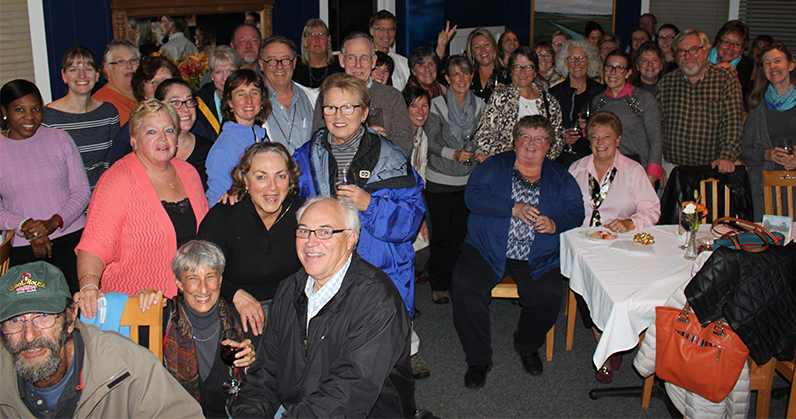 Nantucket Cottage Hospital is saying goodbye this week to nurse practitioner Joanne Bushong, who is retiring on Friday after more than 13 years of service to the hospital and the island community.
"It's been an emotional time this past week with my patients coming in to say goodbye," she said. "This is a community where you go to your patients' birthdays, their funerals, the football games. I learned about the community through my patients and their families."
Bushong started at Nantucket Cottage Hospital as a nurse on the medical/surgical floor and the Emergency Department before settling into her role as a nurse practitioner for the specialty physician clinics, assisting visiting doctors with teledermatology, pulmonary function and pain management patients.
On Nantucket "you learn to become a generalist," she said. "We have to provide everything without having (on-island) specialists. If you couldn't do it already, you learned it pretty fast."
Bushong came to the island as a pediatric critical care nurse practitioner after working at hospitals in Chicago, Long Island, Newark, New Orleans and Boston. She was a graduate of the first nursing class at Lowell State College (now known as UMass Lowell) in 1972. Bushong has also done extensive research in pediatric cardiac surgery, including the first pacemakers designed for children, and has contributed to more than 57 medical publications during her career.
On Wednesday night, Nantucket Cottage Hospital staff came together at the Miacomet Golf Club to celebrate Joanne and wish her well in the future.