Welcome Dr. Thomas Whelan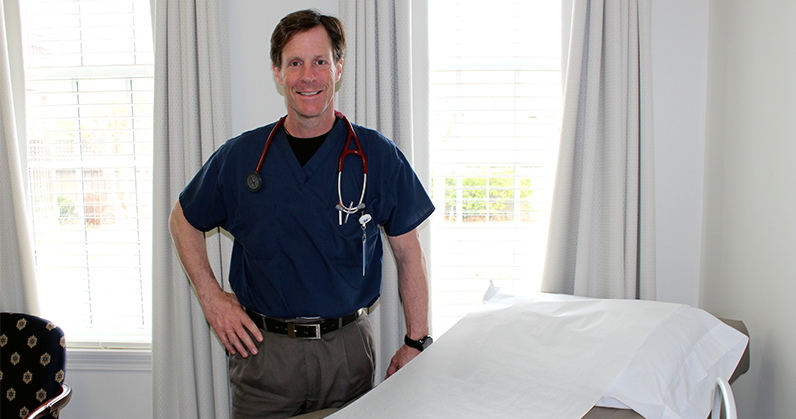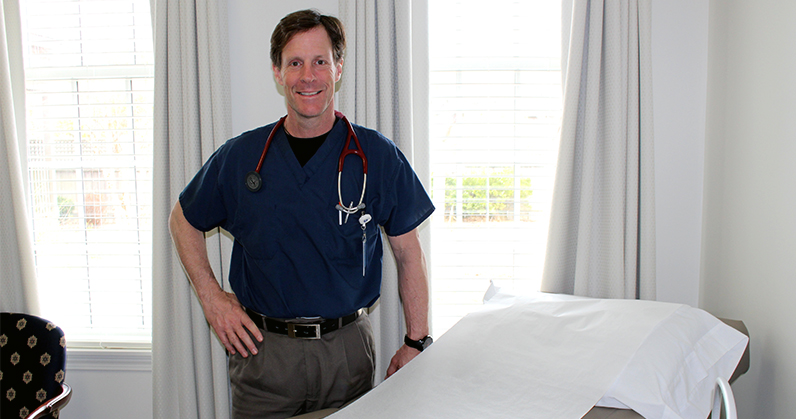 Nantucket Cottage Hospital this week welcomed Thomas M. Whelan, M.D., to the island's primary care group practice.
Dr. Whelan, who specializes in urgent care and internal medicine, will be based at the hospital's Sherburne Commons medical office working with Dr. Heidi Larson, and will continue seeing Dr. Larson's patients following her departure in June.
Board certified in family practice medicine as well as basic life support (BLS) and advanced cardiovascular life support (ACLS), Dr. Whelan practiced as a primary care physician and urgent care provider for nearly 10 years with the Orleans Medical Group on Cape Cod. His career has taken him to several other locations across the country, including Utah, New York and Wisconsin, working in emergency departments, family medicine clinics and internal medicine clinics.
Dr. Whelan received his medical degree from the University of North Carolina at Chapel Hill School of Medicine, and completed his internship and residency at the University of Utah. In his spare time, Dr. Whelan enjoys skiing, biking, hiking and photography. He's also a history buff who has started a collection of antique medical textbooks.
A strong advocate for patient education, Dr. Whelan operates under the motto: "the best medicine is the least medicine."
Dr. Whelan is under contract with the Nantucket Cottage Medical Group for one year as it continues to seek a permanent physician to fill Dr. Larson's spot on the medical staff.