Seinfeld/Hartmann Prize for Compassionate Medical Care Nomination Form
Recognizing that providing compassionate care is a key hospital goal and a distinct privilege, Nantucket Cottage Hospital (NCH) has established an annual prize honoring a staff member for extraordinarily compassionate care. The Seinfeld/Hartmann Prize for Compassionate Medical Care will pay lasting tribute to a physician, nurse or any other hospital staff member who throughout his or her professional career demonstrates an outstanding level of compassion and care in their role at NCH.
Nominations are due by July 15, 2021
About the Prize:
At the end of his life, Dr. Robert H. Seinfeld and his family received a great deal of comfort from hospital staff members who in doing their jobs also exhibited extraordinary compassion. The Seinfeld/Hartmann Prize for Compassionate Medical Care was established by Dr. Robert Seinfeld's wife, Judith Greenberg Seinfeld, who during her career has devoted much of her time to philanthropic organizations in several states and has been honored for her work. For more than 40 years, her second home has been Nantucket, where she has committed her talents and energy to numerous nonprofit organizations including serving as a Trustee of Nantucket Cottage Hospital, the Atheneum, the AIDS Network and the Theatre Workshop.
In 2021, Judith Greenberg Seinfeld doubled the annual award to its current value of $4,500, in memory of her late son Steven Greenberg. For Steven, Nantucket was a long-time home away from home, an island he came to love after decades of visits. During the last year of his cancer treatment, he came to know firsthand the true value of compassionate care, both for patients, and their loved ones. Now, his legacy lives on and inspires a new generation of caregivers on Nantucket.
In addition to honoring Dr. Robert H. Seinfeld, The Seinfeld/Hartmann Prize for Compassionate Medical Care celebrates former President and CEO Dr. Margot Hartmann for her commitment and leadership of Nantucket Cottage Hospital. Dr. Hartmann served as President and CEO from 2010 to 2019, leading the charge to secure the future of healthcare on Nantucket with a new, state-of-the-art medical facility that opened in 2019.
The Award & Recognition:
The Seinfeld/Hartmann Prize for Compassionate Medical Care, a $4,500 cash award, will be given each year at the NCH Annual Meeting in August, and the winner will be announced to the hospital and the island community at-large. In addition, each prize recipient will receive a custom designed pin crafted by Jewel In The Sea.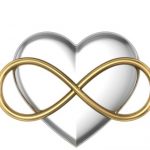 Nominations for The Seinfeld/Hartmann Prize for Compassionate Medical Care can be initiated by any patient or staff member who witnessed an act of compassion by an NCH employee and are due by July 15, 2021. Please submit online nominations below. Printed nomination forms are also available by emailing Chris Glowacki. The nomination process is managed by the NCH Department of Human Resources and the NCH Foundation.
Recipients will be selected based on the following criteria:
Respect: Understanding the patient's individual needs, anxieties, joys and sorrows; showing cultural sensitivity and respect for the value system of patients and their families.
Integrity: Following up on duties, meeting expectations, going above and beyond to alleviate suffering and ease the patient's comfort.
Empathy: Putting yourself in the patient's and family's situation, sharing that understanding in a meaningful and caring way.
Communication: Taking time to ensure that patients and their families understand key information, capturing moments to say a kind word, connecting with patients and families on the personal dimensions of their lives.
Altruism: Putting someone's needs before your own, doing something special that shows the patient you care.
Service: Putting the patient at the center of all you do.
Excellence: Performing every aspect of your job with professionalism and attention to detail, reflecting the overall high quality of care delivered by the hospital.
Professionalism: Exhibiting the skill, good judgment, and polite behavior that is expected from patients and their families.