2020 Update

Due to the precautions like physical distancing that are imperative to limit the spread of the coronavirus on Nantucket, we have made the difficult decision to cancel 2020's event. 
---
2019 Recap
Thanks to all who attended the third annual Women + Wellness event on July 22nd, 2019, at The Dreamland and supported Nantucket Cottage Hospital. Our goal was to help empower effective healthcare decisions, and we all learned so much from the MGH physicians, Dr. Lee Schwamm and Dr. Vicki Jackson, as well as our island clinicians Dr. Faith Frable and Dianne Bein.
And what a wonderful sendoff for our own Dr. Margot Hartmann, who received a beautiful bouquet of flowers and a standing ovation for her tireless years of service to the community as a physician and the leader of NCH.
You can now watch the 2019 event in its entirety by clicking here. 
Featuring


Lee H. Schwamm, MD; "What You Need To Know: Women's Stroke & Telemedicine", Executive Vice Chairman, Department of Neurology, Massachusetts General Hospital; Director, MGH Comprehensive Stroke Center; Director, MGH Center for TeleHealth
With commentary by Faith Frable, MD, Physician at the NCH Emergency Department
---
Vicki Jackson, MD; "Living With Serious Illness," Chief, Division of Palliative Care, Massachusetts General Hospital
With commentary by Dianne Bein, MSN, FNP-BC, ACHPN, Program Director and Nurse Practitioner of Palliative & Supportive Care of Nantucket
---
Chair: Meryl Bralower, Founder
Co-Chairs: Gail Camalier, Deborah Lewis, Carolyn MacKenzie and Mary Taaffe
Host Committee: Margaretta Andrews, Carole Beller, Jeanine Borthwick, Founder, Christin Brecher, Leslie Bresette, Trish Bridier, Krissy Campbell, Louise Connell, Meg Dwyer, Ginny Faucette, Meg Flax, Cheryl Fudge, Page Gosnell, Kim Hartman, Candice Heydt, Cindy Jones, Debbie Kahn, Jill Karp, Heidi Lyons, Cara Marquis, Sarah Newton, Minou Palandjian, Lis Petkevich, Deborah Pilla, Lulu Powers, Sarah Powers, Ginny Ripp, Maria Roach, Melanie Sabelhaus, Founder, Nancy Vittorini, Susan Wayne, Traci Weaver
---
Thank you to our Business Underwriters

---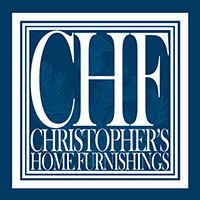 ---
Platinum Underwriter
Olivela
Silver Underwriter
Christopher's Home Furnishings
Maury People Sotheby's International
Diamond Sponsor
Meryl Bralower
Kim Hartman
Joan Hill
Deborah Kahn
Minou Palandjian
Ginny Ripp
Maria Roach
William Raveis Nantucket
Sapphire Sponsor
Carole Beller
Kay Bernon
Jeanine Borthwick
Jennifer Diamond
Cindy Jones
Sondra Levenson
Debbie Lewis
Carolyn MacKenzie
Sarah Newton
Deborah Pilla
Liz Star-Winer
Ruby Sponsor
Gail Camalier
Patricia Connolly
Martha Dippell
Terri Eichler
Ginny Faucette
Cece Fowler
Page Gosnell
Kathy Lieb
Melanie Sabelhaus
Nancy Serafini
Vickie Smick
Ann Swart
Mary Taaffe
Nancy Vittorini
Susan Wayne
Pearl Sponsor
Carrie Abramson
Christin Brecher
Sara Campbell
Jane Condon
Amy DiSibio
Nancy Lampe
Martin House Inn
Linda Mason
Tanya Peterson
Lis Petkevich
Gifts-In-Kind
Dr. Michael Bralower