Volunteer Spotlight: Jim Pignato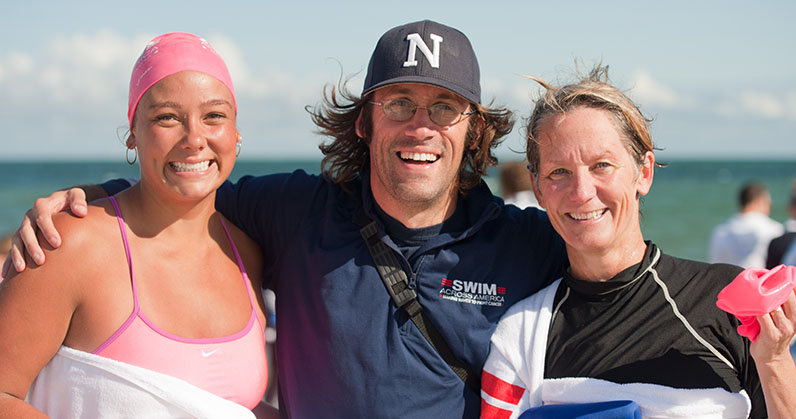 Jim's first experience with Swim Across America was in 1994 when, as a competitive youth swimmer on Nantucket, he took part in an Olympic Swim Clinic put on by the organization before their swim from Nantucket to Hyannis.
18-years later in 2012, Swim Across America came back to Nantucket for their 25th Anniversary. As the Aquatics Director at the Nantucket Community Pool, Head Coach of the Dolphins Swim Team, and Head Coach of the Varsity Swim Team at Nantucket High School, Jim was asked to help promote the event and create the Nantucket Swimming fundraising team. 
In 2013, Jim became Co-Event Director, along with Jill Roethke, and brought the now annual swim to Nantucket to benefit local cancer care. In the first two years of the locally-run swim, SAA-Nantucket raised over $400,000 for island cancer care. Through their efforts with Swim Across America, Jim and Jill were recognized as "2014 Volunteer of the Year" by the Philanthropy Partners of the Cape and Islands, and were named one of the Hometown Heroes in 2015 awarded by Blue Hills/Nantucket Bank.
Jim is a graduate of Nantucket High School (1998) and Bentley University (2002) where he received his bachelors of science in Marketing.