Volunteer Spotlight: Jill Roethke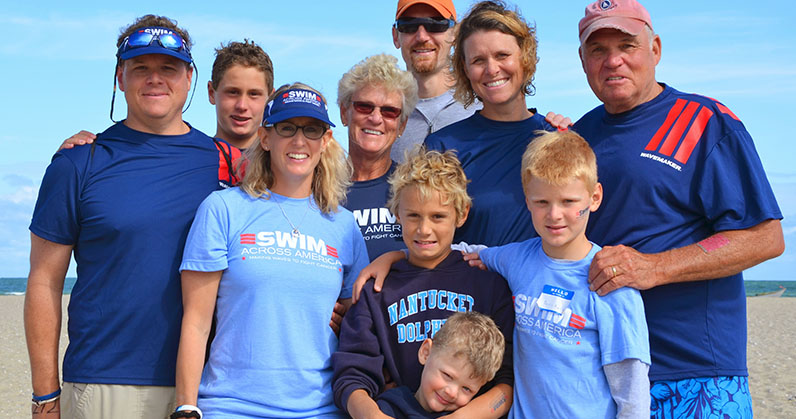 Jill, a life-long swimmer, has been involved with Swim Across America since 2012 when she participated as a swimmer in the 25th anniversary Swim Across America event on Nantucket. She formed Team Roethke to swim in honor of her husband Steve, a melanoma survivor. Since then, Team Roethke continues to be one of SAA-Nantucket's top fundraising teams.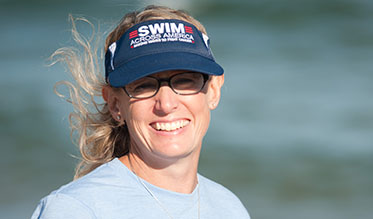 In 2013, Jill and Co-Event Director Jim Pignato brought the now annual swim to Nantucket to benefit local cancer care. In the first two years of the locally-run swim, SAA-Nantucket raised over $400,000 for island cancer care. Through their efforts with Swim Across America, Jill and Jim were recognized as "2014 Volunteer of the Year" by the Philanthropy Partners of the Cape and Islands, and were named one of the Hometown Heroes in 2015 awarded by Blue Hills/Nantucket Bank.
While not volunteering or working as a CPA, Jill is often found at the pool swimming or watching her sons Tyler (13) and Justin (10) swim. Jill also enjoys going to the beach and participating in an occasional triathlon. She was recently inducted into her High School Athletic Hall of Fame. Jill swam at Lehigh University where she lettered four years, and graduated school record holder and Co-Captain. Her everyday mantra is to have a positive mental attitude.