Volunteer Spotlight: Jenny Paradis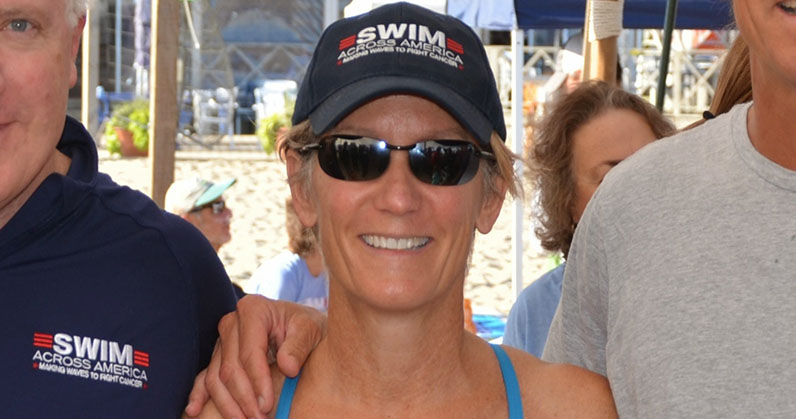 Jenny Paradis is a former Age Group, High School, and Collegiate swimmer who made her home on Nantucket after graduating from Vanderbilt University in 1982. Joining the Swim Across America "family" in 1993 as a land volunteer in Nantucket and continuing as a swimmer in SAA's Boston Harbor event for many years, Jenny was thrilled to play a part in bringing SAA back to Nantucket in 2012 to support cancer care on the island. She is currently the Fundraising Chair for Swim Across America – Nantucket. 
Having lost loved ones, including her 18-year old brother, to this devastating disease, Jenny has made fighting for a cure through swimming a passionate endeavor. Jenny is Captain of her fundraising team, the Windwalker Wave Warriors, and loves to share her enthusiasm for this incredible community.