Thrift Shop Makes Record Gift to NCH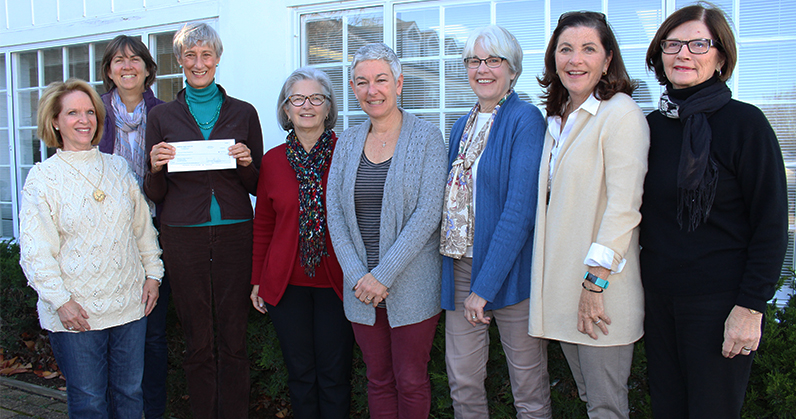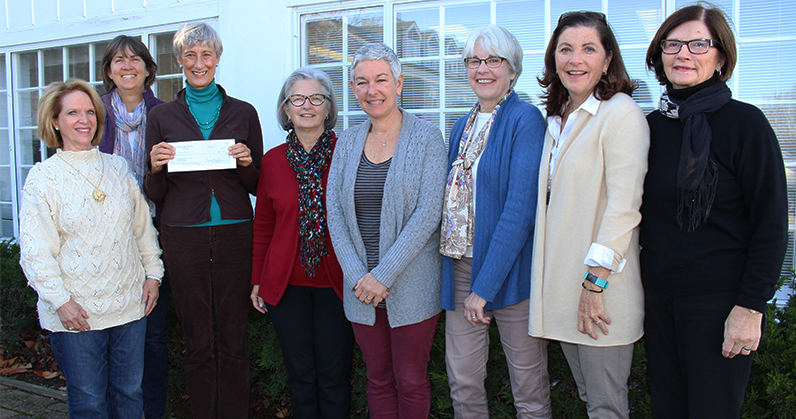 Following another hugely successful season, The Hospital Thrift Shop announced today a record-breaking gift of $400,000 to Nantucket Cottage Hospital.
The board members of the Thrift Shop presented Nantucket Cottage Hospital president and CEO Dr. Margot Hartmann with a check on Monday in the amount of $300,000, which has been earmarked for new medical equipment. Another $100,000 will be committed to the Thrift Shop's pledge of $500,000 for the construction of the new hospital.
"This gift is a direct result of the generosity of the island community," said Cathy Ward, President of the Thrift Shop's Board of Directors and an NCH Trustee. "We're thankful to everyone who made this possible, from the people who donated merchandise, to the shoppers, as well as our hardworking volunteers. We're so happy to be able to help the hospital with both its current and future needs in a new building."
The Hospital Thrift Shop sells merchandise donated by island residents and visitors – anything from books to furniture to artwork – from late May through mid-October, and operates as a separate non-profit organization. With a small staff and a team of dedicated volunteers, The Thrift Shop has become a favorite for island residents and visitors both in terms of donations toward a worthy cause and as a shopping destination. The 2016 season marked its 87th year in business on India Street.
"The Thrift Shop has been an incredibly generous and steady source of support for Nantucket Cottage Hospital for decades," said Dr. Hartmann. "This year's gift is remarkable not only in terms of its size, but the thoughtfulness to help us address our immediate needs and secure our future in the new hospital."
The new equipment purchased with this year's Thrift Shop donation to NCH, including dialysis machines, treadmills, a bariatric bed and patient care equipment, as well as physiocontrol defibrillator, will be put to use immediately in the current hospital, and will be able to be transferred into the new hospital when it is completed in 2018.
The Thrift Shop was founded in 1929 when a group of dedicated volunteers came together to provide affordable clothes and household goods to the island community. Its first gift to the hospital that year was $603. Since that first donation, the Thrift Shop has contributed more than $4.7 million to the hospital during its 87 years of operation, a legacy of generosity that has benefited NCH in many ways, from new radiology, stress testing, and lab equipment, to a remodeled dialysis unit, a new space rehab center and primary care offices, as well as furnishings for patient rooms.