The New Hospital Campaign Thermometer Is Up!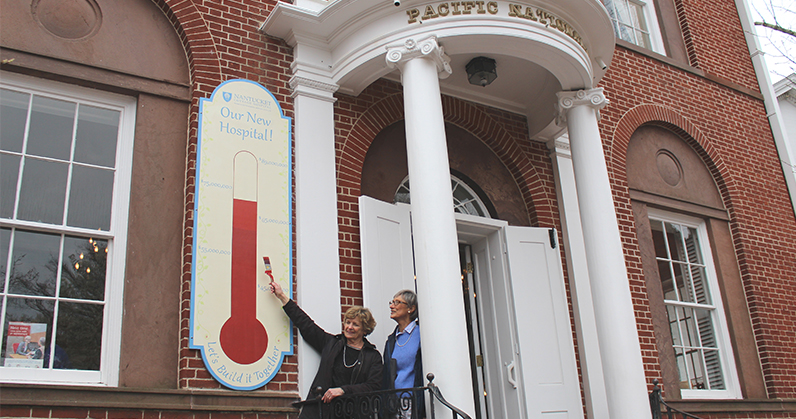 For more than 70 years it has been a tradition to represent the island community's support of Nantucket Cottage Hospital with a fundraising thermometer on the Pacific National Bank on Main Street. Today we unveiled the new thermometer to mark our progress toward Nantucket's new hospital!
Thank you to everyone who has generously contributed to this historic project. Learn more by clicking here.