The Jane Bonvini Memorial Fund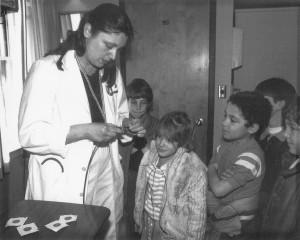 The Community Foundation for Nantucket (CFN) and Nantucket Cottage Hospital (NCH) are proud to announce a new CFN Designated Fund which will directly support our island nurses.
The Jane Bonvini Memorial Fund was established in honor of Jane Elizabeth Bonvini who died in September 2014. Jane worked at Nantucket Cottage Hospital for 27 years as an RN, retiring in 2010 as the Vice President of Patient Care Services and Director of Nursing. This fund was created by Jane's family to support educational opportunities for Island Nurses.
This fund will assist NCH staff nurses in obtaining their Bachelor of Science in nursing (BSN), helping NCH to meet a recent Institute of Medicine recommendation that 80 percent of hospital nurses complete their BSN. The administration and staff of NCH are so grateful to Jane's family who chose to honor her memory in this very special way.
"Jane gave her heart and soul to this hospital and did so much to enhance the NCH nursing staff, so this fund is the perfect way to honor her legacy," said NCH President and CEO Dr. Margot Hartmann.
To make a donation to the Jane Bonvini Memorial Fund, please send a check made payable to the Community Foundation for Nantucket to PO Box 204, Nantucket, Mass., 02554, with a reference on the memo line.
Donations can also be made online at cfnan.org. From the homepage, click on the "Give Now" button, scroll down to the "Select A Fund" link and find "Jane Bonvini Memorial Fund" in the list organized in alphabetical order.