The 2016 Partners In Excellence Award Winners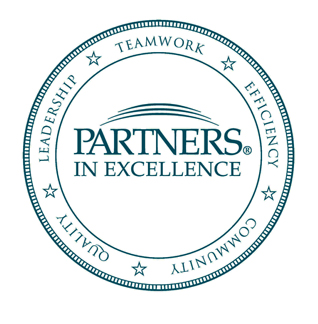 Nantucket Cottage Hospital honored the recipients of the annual Partners in Excellence awards, which recognize superlative performance throughout the Partners HealthCare system, during a ceremony today in the Founders Building.
This year's individual award winners were certified lab assistant Corliss Pace Brown, and Suzanne Sullivan, the clinical coordinator for the operating room. The team award went to the Nantucket Cottage Hospital operating room team, including: Jill Johnson, manager, Gail Bretschneider, Michele Cranston, Judy Divoll, Peter Duquette, Kate O'Riordan, Juliet Porter, Rosalind Rank, Suzanne Sullivan, Sarah Trottier, and Wayne Wilbur.  
The awards were presented Tuesday by Nantucket Cottage Hospital President and CEO Dr. Margot Hartmann, and Jeff David, Sr. Vice President of Human Resources at Massachusetts General Hospital.
Dr. Hartmann offered the following comments about each of the recipients:
Corliss Pace Brown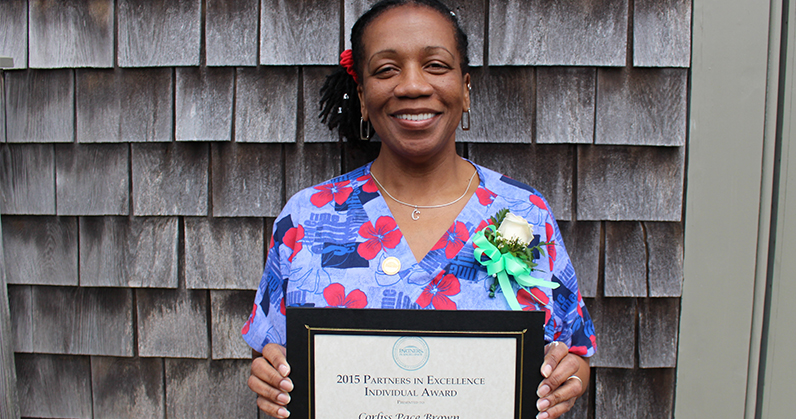 Corliss joined the NCH lab as an employee in late 2013 after originally coming to us as a traveler.  Corliss became an employee because she fell in love with the hospital, its employees and the community it served.  From day to day, Corliss is one of the most positive people you will ever meet.  Her warm and friendly personality has made her a favorite amongst her patients and peers throughout the hospital.  Corliss is always willing to go above and beyond to ensure her patients are as comfortable as possible.  If you listen as you walk by the lab you can sometimes hear Corliss singing to her young patients to make their lab experience more enjoyable.  Corliss is always working hard to improve and is currently pursuing her Medical Technologist degree.  Corliss consistently demonstrates all of the values of NCH – dedication to excellence, respect, integrity, quality, confidentiality, communication, safety and teamwork.   Corliss's compassion, professionalism and commitment to her patients make her a very deserving Partners In Excellence Award winner.
Suzanne Sullivan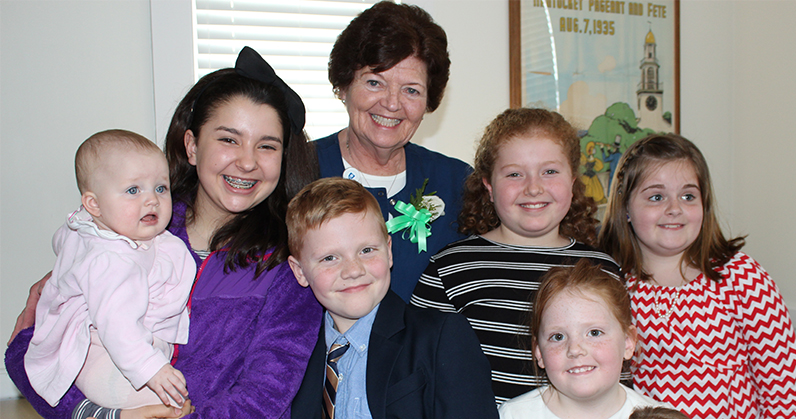 Suzanne has worked at NCH for 46 years.  During that time Suzanne has committed her time and energy to ensuring patient safety and satisfaction.  Throughout her career Suzanne has been one of NCH's most reliable employees.  Suzanne has logged many extended days without complaint to ensure NCH and the patients she cares about so much are taken care of.  Suzanne's positive and kind attitude has made her a favorite amongst her peers and patients alike.  As a clinical coordinator on the OR team Suzanne's devotion and compassion has made the hospital experience better for thousands of patients and their families.  Suzanne's warm heart puts patients at ease during their hospital visit.   Suzanne's commitment to NCH is second to none.  We are truly fortunate to have her as a member of the NCH family.  She is truly deserving of a Partners In Excellence Award.
Operating room team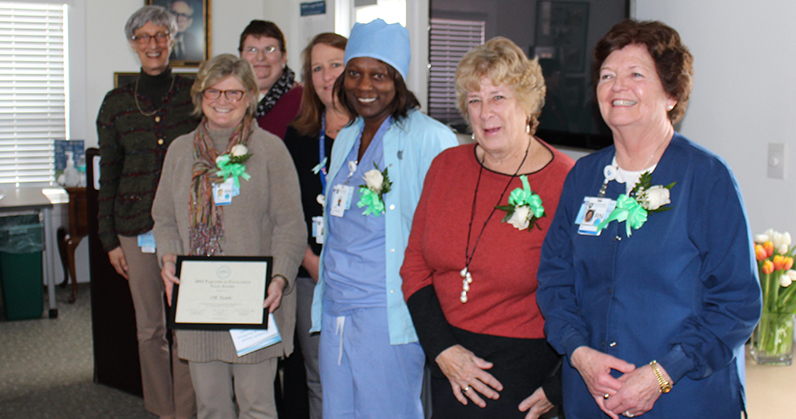 The NCH OR Team is a dedicated group of nurses, CRNA's and techs who serve the hospital and community 24/7/365 days a year in scheduled procedures and on-call emergencies.  This dedicated team is always on the ready at a moment's notice to jump into any situation that would warrant a trip to the OR.  These individuals are tirelessly on call, many times after a full day of cases.  The quality of care they provide is the absolute best – at a time when the patients are at their most vulnerable.  They make sure, from the moment the patient is admitted through their readiness for discharge, that the patient has a positive experience, feels well cared for and all of their concerns are addressed.  Under the leadership of Jill Johnson this wonderful team of professionals has shown they are well deserving of a Partners in Excellence Award.