Thanksgiving 2020 Guidance from NCH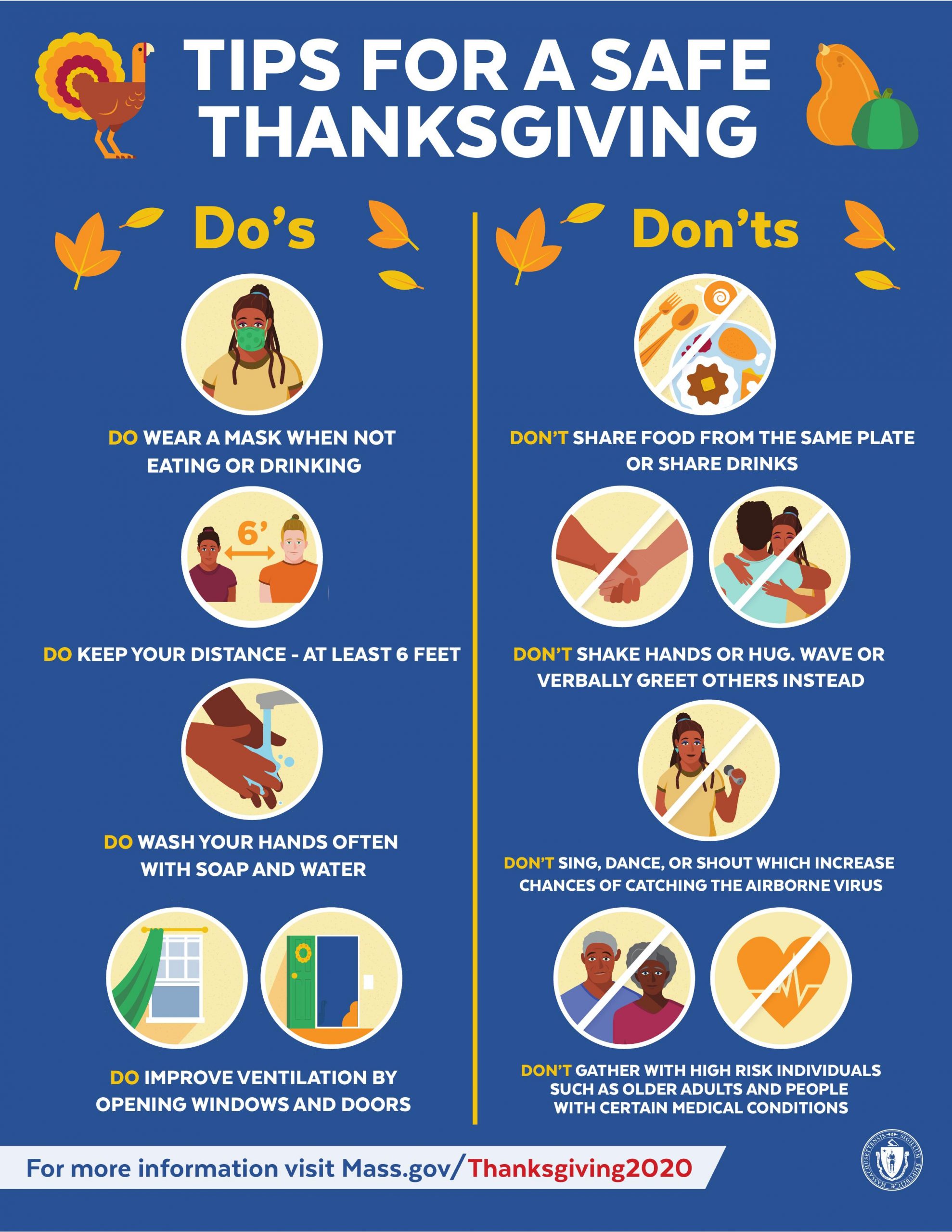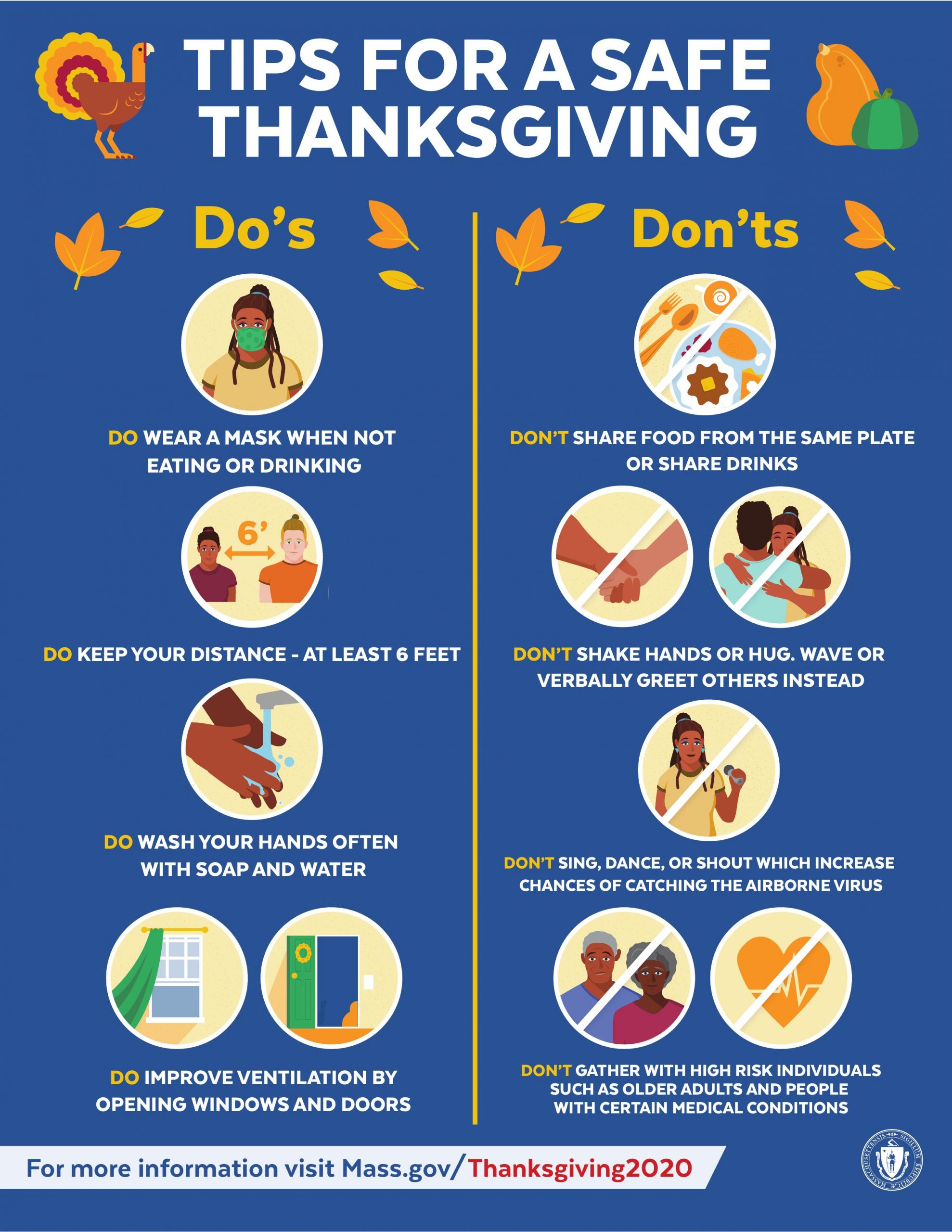 As the Thanksgiving holiday approaches, new cases of COVID-19 are increasing around the country and on Nantucket. Vaccines are on the horizon and advances in new therapeutics are rolling out, but the country is still experiencing significant transmission of the virus, with COVID-19 hospitalizations at record highs. Gathering and eating together with family on Thanksgiving are among our most enjoyable traditions, but the ongoing pandemic requires our vigilance with respect to precautions and mitigation to keep the island community safe. The Centers for Disease Control (CDC) and the Massachusetts Department of Public Health are recommending that people only celebrate Thanksgiving this year with other people in their household.
If you're hosting a Thanksgiving gathering that includes people you don't live with:
There are ways to lower the risk of virus transmission during Thanksgiving including limiting in-person gatherings to only people you live with or a small group of individuals with whom you are regularly in contact, while adhering to the state's size limits on in-person gatherings. Keep visits short – gatherings that last longer pose more risk than short gatherings. Please consider:
Having a small outdoor mealwith family and friends who live in your community if possible
Limiting the number of guests
Having conversations with guests ahead of time to set expectations for celebrating together
Limiting the number of people in food preparation areas
Cleaning and disinfectingfrequently touched surfaces and items between use.
Having guests bring their own food and drink
If sharing food, have one person serve food and use single-use options, like plastic utensils
Wearing a maskwhen not eating or drinking
Washing your hands often with soap and water
Staying at least six feet apart from others
Consider if those around you may be at higher risk of severe illness from COVID-19, such as older adults or those with certain medical conditions, and take extra precautions
If gathering indoors, improve ventilation by opening windows and doors
Travel increases your chance of getting and spreading COVID-19, so staying home this Thanksgiving is the best way to protect yourself and others.
If you are planning to travel, the CDC recommends:
Check travel restrictions before you go.
Get your flu shot before you travel.
Always wear a mask in public settings and on public transportation.
Stay at least 6 feet apart from anyone who is not in your household.
Wash your hands often or use hand sanitizer.
Avoid touching your mask, eyes, nose, and mouth.
Bring extra supplies, such as masks and hand sanitizer.
For travel to and from Massachusetts:
All visitors entering Massachusetts, including returning residents, who do not meet an exemption, are required to: