Same-Day Reads on All Mammograms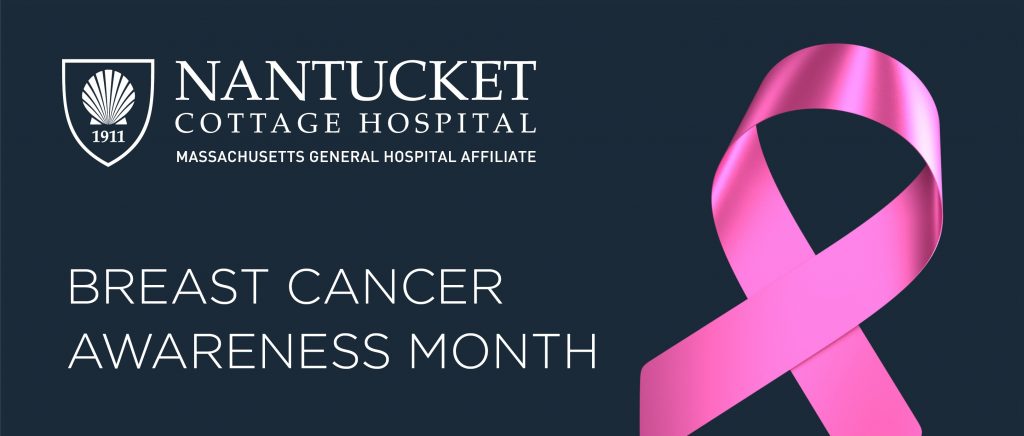 October is Breast Cancer Awareness Month. Did you know that Nantucket Cottage Hospital is now offering "same day reads" on every mammogram performed? This allows mammography patients to know the results of their exam before they leave the hospital, and has several important benefits: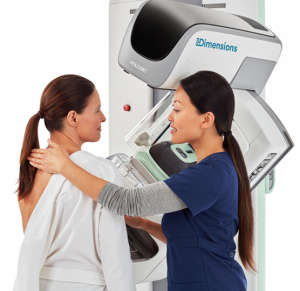 Our new process allows us to resolve issues, including ultrasound when needed, at the time of the patient's screening mammogram appointment and provide them with a definitive result – positive or negative.
The vast majority of patients get their results in ten minutes or less.
Nantucket Cottage Hospital also offers three-dimensional mammography with the Imaging Department's Genius 3D mammography unit, which is capable of tomosynthesis scans. This technology provides island residents with enhanced breast cancer detection and reduced false positives.
One in eight women in the United States will be diagnosed with breast cancer in her lifetime. Diagnosing breast cancer early is key, so performing monthly self-exams, having routine mammograms, talking with your doctor and seeking care if diagnosed are critical. Today, with improved screening and early detection, 64% of breast cancer cases are diagnosed at a localized stage (there is no sign that the cancer has spread outside of the breast), for which the 5-year survival rate is 99%.
Under the Affordable Care Act, women's preventive health care – including mammograms – generally must be covered with no cost sharing. Talk to your doctor about your risk for breast cancer and when you should get screened. Mammograms can begin at age 40, but some women at high risk of breast cancer may need to start earlier.
For Nantucket women over 40 with no insurance, Nantucket Cottage Hospital is offering a free mammography clinic during Breast Cancer Awareness Month, and appointments will be scheduled throughout October. If you are uninsured or underinsured, please call the NCH Foundation Office at 508-825-8250. Patients must provide the name of their primary care doctor as well as their Mass General Medical Record number. If you do not have a Mass General Medical Record number, please call 866-211-6588 to register ahead of time. Free mammography screenings are made possible through generous support from the Peter M. Sacerdote Family.
Nantucket Cottage Hospital ofrecerá estudios de mamografía gratuitamente a las mujers de Nantucket mayores de 40 años sin cobertura o con cobertura insuficiente de seguro médico. Las citas se programarán a lo largo del mes de octubre. Si no tiene seguro médico o tiene cobertura limitada, por favor lláme al 508-825-8250 para programar una cita. Los pacientes deberían estar listos para dar el nombre de su médico de cabecera, así como su número de registro médico de Mass Gereral. Si usted no tiene un número de registro médico de Mass General, por favor llame al 866-211-6588 para registrarse con anticipación.