Primary Care on Nantucket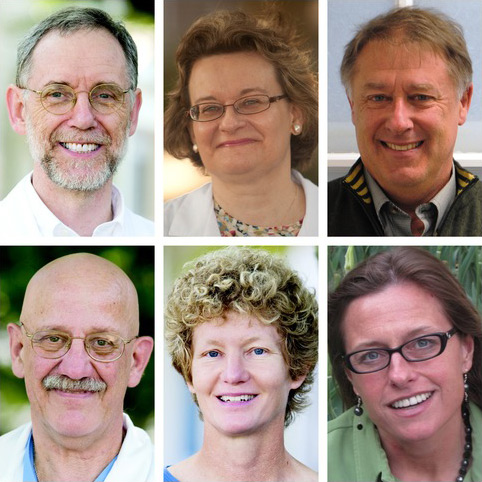 Creating access to primary care services is the highest priority of Nantucket Cottage Hospital. Excellent and accessible primary care doctors and clinicians are the foundation to the hospital's success and the community's general health and wellness. Yet the demand for primary care services on the island has outpaced supply. This has caused frustration within the community.
Nantucket Cottage Hospital shares that frustration and the organization is not satisfied either. The hospital's administration has been working continually to attract and retain new primary care physicians to meet the medical needs of the community. A number of factors have made this a challenging goal, chief among them:
Nationally, there is a shortage of primary care physicians: The Association of American Medical Colleges estimates the U.S. will face a shortage of more than 90,000 doctors by 2020, as the passage of the Affordable Care Act increases the number of insured Americans and the demand for primary care. Medical students are increasingly moving toward specialties rather than family practice.
Nantucket's unique circumstances: The island's remote location, as well as the high cost of living and the challenges to securing housing, makes it difficult to attract new primary care physicians. While NCH offers competitive salary and benefit packages, and makes every effort to ease the transition to island life, there are few primary care physicians with a lifestyle that would enable them to make a move of this sort. The hospital faces the same difficulties as all organizations on Nantucket in recruiting and retaining key personnel in a unique community. Island life simply isn't for everyone.
Nantucket Cottage Hospital's campus remains the home for all primary care on Nantucket, including the Massachusetts General Physicians Organization (MGPO) members, and Dr. Tim Lepore's private practice. New doctors simply aren't coming to Nantucket to set up an independent practice outside the hospital. Physicians aren't hanging up shingles on the island. That means it is incumbent upon NCH and everyone who is invested in the island to find a solution to this community-wide issue.
Nantucket Cottage Hospital currently has five talented primary care physicians practicing on its campus: Dr. George Butterworth, Dr. Margaret Koehm, Dr. Jock Lawrason, Dr. Tim Lepore, and Dr. Diane Pearl. By June 2014, a sixth primary care physician, Dr. Heidi Larson, will join the NCH medical staff on a full-time basis to establish a new family practice. In the interim, the hospital has hired two temporary physicians; one who will join the medical staff in early 2014 and see patients through October, and another who will be on-island during the summer season.
Listen to NCH President &CEO Dr. Margot Hartmann's recent interview on 97.7 ACK-FM on primary care: https://soundcloud.com/ackhospital/dr-margot-hartmann-interview
To further complement these efforts, NCH has expanded the availability of pediatric services to Nantucket residents through a partnership with Briarpatch Pediatrics. Dr. Leif Norenberg and Dr. Richard Bloom, long-time consultants with NCH, held Saturday morning clinics last summer, and continue to see pediatric patients on the island three times per month throughout the year. Briarpatch Pediatrics and NCH are currently exploring the option of offering weekly on-island patient consultations.
Dr. Leif Norenberg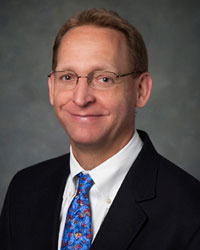 Another important goal for NCH is to remain the safety net for the island community by ensuring that everyone on Nantucket has access to skilled medical care in a crisis. To that end, the hospital recently hired two full-time physicians in its Emergency Department: Dr. Faith Frable, a board certified family physician, and Dr. Tim Tsai, who is board certified in emergency medicine. In addition, Dr. Lawrason and Dr. Frable serve as the NCH hospitalist physicians, overseeing the care of patients admitted to the hospital. These hires and new roles have had a direct and meaningful impact on the delivery of primary care. The new Emergency Department staff and Dr. Lawrason allow NCH primary care physicians to continue seeing their patients who have appointments and reduce the number of times they are called to respond to emergencies or to visit patients admitted to the hospital
In these ways and many others, NCH has and will continue to subsidize the practice of primary care medicine on Nantucket.
Ensuring that expecting island mothers can safely deliver their babies on Nantucket remains among the top priorities for the hospital, as it has been for decades. The NCH Labor, Delivery, Recovery and Postpartum (LDRP) department is staffed around-the-clock with highly-skilled nurses. Dr. Koehm is currently accepting all new obstetrics patients, and the hospital offers maternal fetal medicine services on Nantucket through its partnership with Massachusetts General Hospital and Dr. William Barth, the chief of maternal fetal medicine at MGH. A consulting OB/GYN, Dr. Richard Angelo, of Cape Cod Hospital, also makes monthly visits to NCH.
Additionally, NCH has a skilled staff of physician assistants (PAs) and nurse practitioners (NPs) who play a vital and growing role in meeting the community's primary care needs. This team of certified clinicians has been bolstered by several recent hires, including: a full-time NP, Carrie Fisher Sullivan; a seasonal, bilingual NP, Eileen Carlsen; and a new PA, Kathleen Briody; all of whom joined the NCH medical staff in 2013. The hospital's NPs hold prescriptive capabilities and cross many specialties, including family practice, pediatrics, geriatrics, adult health, and acute care. The PAs of NCH are licensed to practice medicine as part of a team with physicians.
Nantucket Cottage Hospital will continue to identify, recruit and employ new primary care clinicians who it believes can be successful on Nantucket. But NCH must also ensure that the doctors who join the medical staff share its vision for the future, the commitment to quality care, and are in it for the long-run.
Nantucket Cottage Hospital is committed to meeting the challenge of providing additional primary care options for the community. The organization is united in finding solutions to address the needs of the island while actively recruiting the best medical talent available. These efforts are essential to the health and wellness of the community throughout 2014 and beyond.