Phil Stambaugh Pays It Forward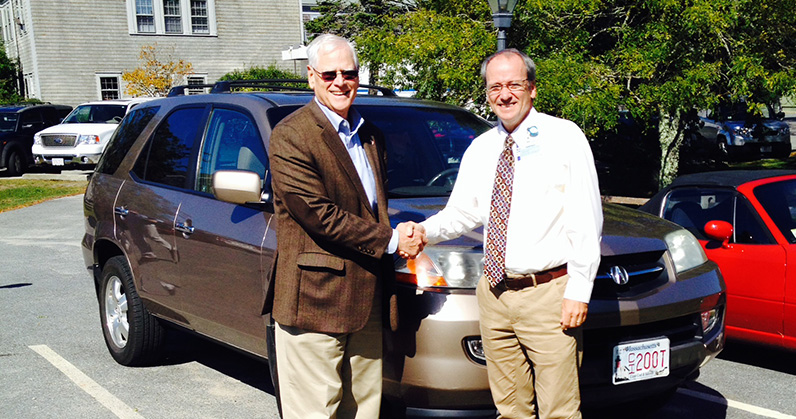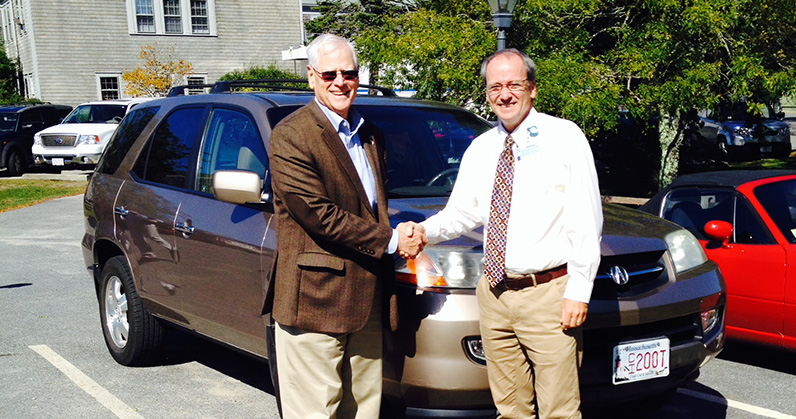 Phil Stambaugh had been waiting 40 years for the shot.
In September 2014, it finally happened – a hole-in-one on the sixth hole at the Sankaty Head Golf Club. And the shot just happened to come during The Swing for Nantucket Cottage Hospital, winning Stambaugh a brand new 2015 Jeep Wrangler courtesy of the hole sponsor, Don Allen Ford.
"It was more disbelief than anything else. I've come close in the past but to have it go in at the hospital tournament and have everyone around was special. Everyone on the course in the near vicinity knew what happened (because of the cheering)," Stambaugh told The Inquirer and Mirror.
Driving away with the new Jeep, Stambaugh decided to take his good luck and pay it forward. Stambaugh generously donated his Acura MDX to Nantucket Cottage Hospital for use by visiting staff and physicians.
"We are so thankful to Phil Stambaugh for this gift, which will be extremely helpful to our visiting doctors and clinicians," said Courtney O'Neill, the executive director of the Nantucket Cottage Hospital Foundatoin. "What a wonderful gift."