Pediatric ENT Surgeon Barbara Malone Joins NCH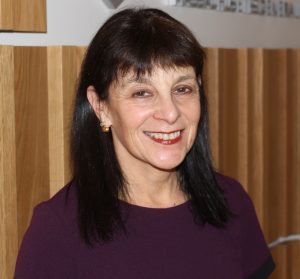 Barbara N. Malone, MD, a fellowship trained pediatric ENT (ear, nose and throat) surgeon, has joined the Nantucket Cottage Hospital medical staff. Dr. Malone will be seeing patients up to 18 years of age with ENT concerns, offering clinical appointments by referral as well as surgical procedures as deemed appropriate at NCH. This will include treating patients for such issues as ear infections and hearing problems, nose and throat infections, nosebleeds or nasal injuries, difficulty breathing and snoring, and other problems of the head and neck in children.
"I am excited to have the opportunity to join the medical community at NCH," Dr. Malone said. "I hope to deliver ENT specialty care to the kids on island and keep them here as much as possible."
Dr. Malone is a graduate of the University of Michigan Medical School and completed her residency in ENT and Head and Neck Surgery at the University of Minnesota. She completed fellowship training in Pediatric ENT at Children's Hospital of Michigan. Returning to the Twin Cities, she was the Pediatric ENT for a large private ENT group for 25 years. Subsequently for the last seven years she joined the practice at Children's Minnesota ENT and Facial Plastic Surgery. In 2016 she became the program's medical director in charge of three major hospital sites, four clinics, seven physicians, six advanced practice providers and the support staff for the practice. She also was an Assistant Clinical Professor at the University of Minnesota Department of Otolaryngology and Head and Neck Surgery.
"We are so pleased to welcome Dr. Malone to the island and the Nantucket Cottage Hospital team, and her strong background in pediatric care will help us provide enhanced services to island children," said Gary Shaw, FACHE, President and CEO of Nantucket Cottage Hospital. "Our island and our hospital are lucky to be adding a physician with her breadth of experience to complement our medical team."
Dr. Malone and her husband are looking forward to becoming active members of the year-round Nantucket community. An avid runner/walker, but without the greatest sense of direction, Dr. Malone joked that she hopes not to get too lost on the island's many roads and trails. Dr. Malone is also an enthusiastic reader, and said she hopes to personally help keep the local bookstores and library healthy as well.