Our Donors – Jill and Stephen Karp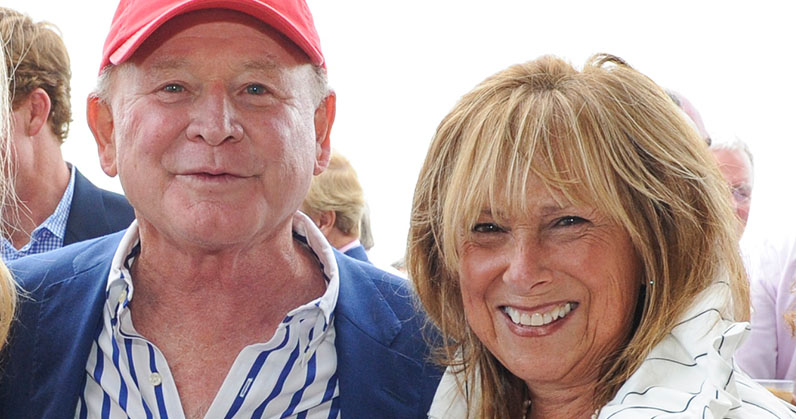 For Jill and Stephen Karp, being the presenting sponsors of the Boston Pops on Nantucket concert is about far more than simply supporting the primary fundraiser for an island non-profit.
The event represents the one summer gathering for the entire community, with world-class entertainment in a setting – Jetties Beach – that is second-to-none. And it supports Nantucket Cottage Hospital, the one island institution that, sooner or later, will touch the lives of every person who calls Nantucket home, as well as those who are just visiting.
"It's the best event of the year," Stephen Karp said. "There are so many things on the island all the time, but nothing where everyone on Nantucket can participate. And the hospital is the only organization on the island that everyone is fortunate enough to have, and can touch everyone. The hospital will always be there for them.
"There are a lot of great charities on Nantucket and we try to support as many as we can," he added. "But you have to decide on one that's a priority, and from the beginning we made the hospital our priority."
For Jill Karp, the Boston Pops on Nantucket event resides at the intersection of her interests in health care, the island and its hospital, as well as her family – both her immediate family and Nantucket Island Resorts' family of employees on Nantucket.
"Where are you going to go if something happens? You're away from the mainland, so for me, it was always 'yes, you better do it for the hospital'!" she said. "The hospital takes care of all of us. Our employees, they're our friends too, and they've got to have good health care."
The funds generated at the Boston Pops on Nantucket concert sustain the hospital's operations throughout the year, and allow it to continue to provide quality care and the essential medical services that allow individuals, families and businesses to thrive on an island 30 miles out to sea.
Jill Karp fondly recalled Pops concerts of years past, including the unforgettable performances of the orchestra with Bernadette Peters and Natalie Cole, yet also pointed out that the real draw is an event that everyone on-island can enjoy.
"What I think is really fabulous about this event is that it can be for the infants in their mothers' arms, all the way up to the elderly who have to walk in with some help," she said. "Once you are there, it soothes the soul for all of us. It's just amazing."
As the Karps continue to support the Boston Pops on Nantucket event and Nantucket Cottage Hospital, Stephen Karp emphasized that now is the time for the island to embrace the effort to build a new hospital.
"It's really important that people support the new hospital," he said. "We do need a new hospital. The quality of the hospital is fantastic, but the facility isn't equal to that quality. Being able to add additional services and satisfy everyone's needs so they don't have to leave the island is really critical to the future of the hospital and the future of the entire community."