Official Groundbreaking Ceremony for New Hospital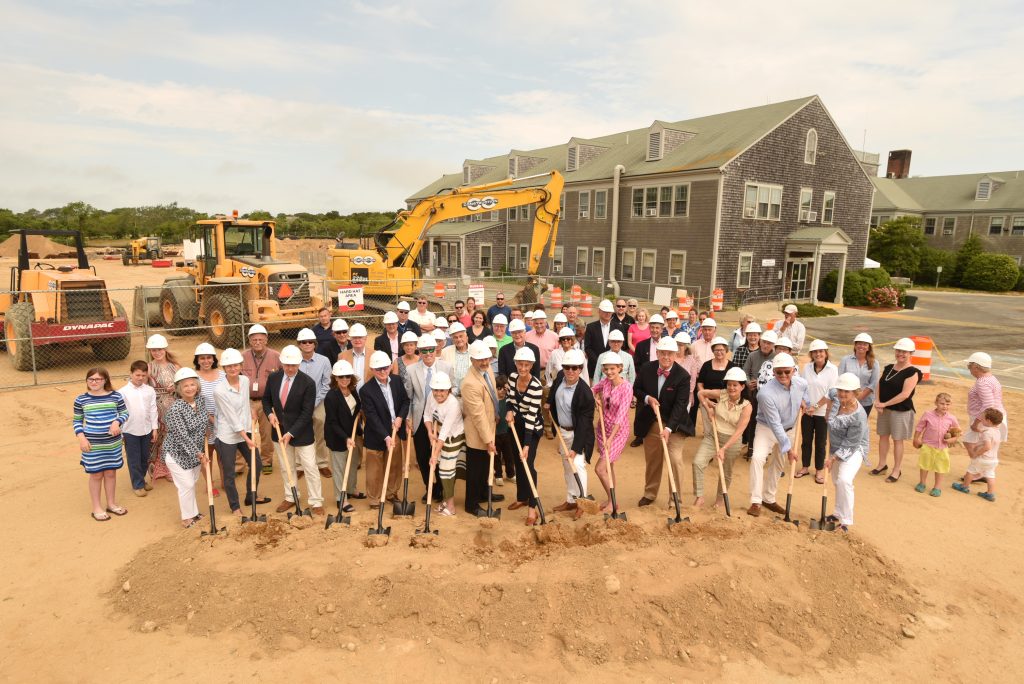 Donning hard hats and carrying shovels, the Nantucket Cottage Hospital community came together on Saturday, July 1st for the official groundbreaking ceremony for the island's new hospital.
Hospital staff, Trustees, donors, and community members gathered at the construction site in the shadow of the current 1957 hospital to celebrate what will become one of the finest new community hospitals in the country. The ceremony represented an historic milestone for both Nantucket Cottage Hospital, as well as the island community at large.
After many years of preparation, community outreach, fundraising, and enabling projects, workers have finally begun digging the foundation for the new two-story, 106,000-square-foot facility that will serve the medical needs of future generations of Nantucket residents and visitors. The hospital campus is now a construction zone, one in which NCH staff and departments will continue providing care to patients uninterrupted through the completion of the project.
Over the summer months, Nantucketers will see extensive construction activity around the site, with steel expected to begin rising in August. Completion of the new hospital is anticipated in late 2018. And while the groundbreaking was cause for celebration, the campaign to complete the hospital campus is not yet at the finish line, and Nantucket Cottage Hospital continues to seek contributions both large and small from the island community.