New Technique in Use for COVID-19 Tests at NCH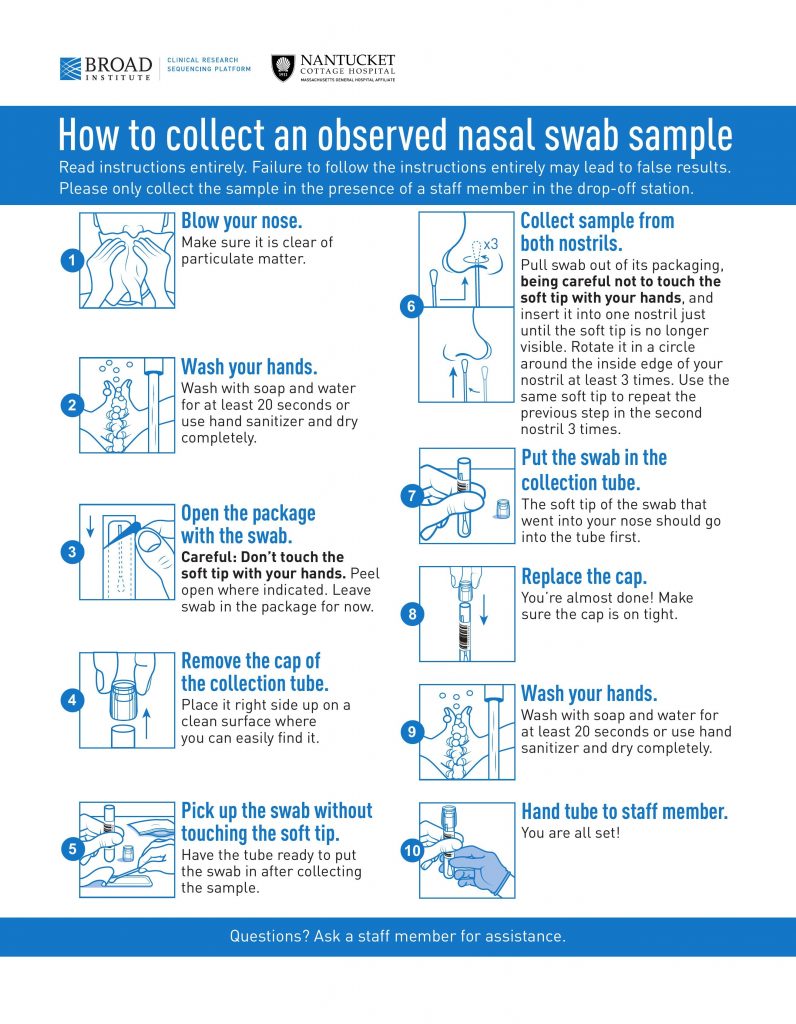 Today our clinical team began using a new technique for specimen collection for COVID-19 tests at the Nantucket Cottage Hospital drive-through which is less invasive and will provide a better overall experience, especially for children who require testing.
The new anterior nares swab collects nasal specimens from the front of the nostril. For most outpatient COVID-19 tests, this will replace the previous technique NCH staff were using (the nasopharyngeal swab) for specimen collection which was more invasive and required a much deeper swab.
This is essentially a self-administered swab, although NCH staff are there with the individuals to assist in the process and collect the specimen, label it, etc.
Anterior nares swabs will be used for all outpatient testing at the drive through evaluation site (both symptomatic and asymptomatic COVID-19 tests) with the exception of tests for inpatients and patients who require a pre-procedural test before a surgery or medical procedure. In those limited subsets, we will continue to use the nasopharyngeal swabs.