NCH Launches New Electronic Medical Record System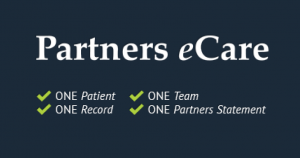 Nantucket Cottage Hospital has implemented a new single, integrated electronic medical record system that will improve patient care, communication, and coordination, as well as the sharing of health information among authorized caregivers across the Partners Healthcare network.
The new system, known as Partners eCare, will provide patients with safer, higher-quality care, and a better overall experience. The Partners eCare guiding principle is "one patient, one record, one team, one Partners statement" enabling a seamless flow of clinical and administrative information about a patient anywhere within the Partners system.
As a member of Partners Healthcare, Nantucket Cottage Hospital patient health information will be available to authorized caregivers at all Partners sites and affiliated healthcare organizations in the new system, allowing for better coordination throughout the network. Whether patients are receiving treatment at Nantucket Cottage Hospital, at Mass General , or another Partners-affiliated facility such as Spaulding Rehabilitation, caregivers will have the current health information and documentation to diagnose and treat patients quickly and safely, and coordinate care more efficiently.
Patients will realize numerous benefits including greater convenience through online tools that provide easy access to health information, less paperwork and fewer forms to fill out, and one billing statement that consolidates payments for care provided at any Partners site.
"This is an exciting expansion of our capacity that will enhance our ability to serve our patients and will take us to the forefront of healthcare," said Dr. Margot Hartmann, president and CEO of Nantucket Cottage Hospital. "The new system will help ensure high quality, streamlined care for patients, and is one of many steps we are taking to improve convenience and access through technology as we look ahead toward our future in the new hospital."
The integrated system will provide a complete record, resulting in faster, safer diagnosis and treatment. Current documentation means patient care teams will have up-to-date information, helping to avoid unnecessary tests or having to repeat allergies, medications and medical history.
On April 29, 2017, Nantucket Cottage Hospital, along with Martha's Vineyard Hospital and Spaulding Cape Cod, launched Partners eCare at their respective locations. The hospital thanks the island community in advance for its patience as the system goes live. Hospital staff and clinicians have undergone extensive training and are making every effort to ensure that there is minimal impact during the transition to the new system.