NCH Receives National Award for Environmental Stewardship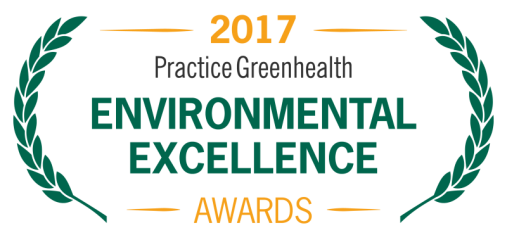 For the fourth year in a row, Nantucket Cottage Hospital (NCH) will receive a Partner Recognition Award from Practice Greenhealth for its environmental stewardship. The award is one of the Environmental Excellence Awards given each year to honor environmental achievements in the health care sector.
The Partner Recognition Award specifically recognizes health care facilities that are changing their practices to become more sustainable and have achieved progress in areas such as waste reduction, renewable energy adoption, food purchasing, and mercury elimination. They must also have a recycling rate of at least 10 percent for their entire waste stream. Nantucket Cottage Hospital was recognized for its ongoing commitment to improving its environmental performance and realizing a top standard of excellence in sustainability.
Nantucket Cottage Hospital's sustainability and environmental stewardship initiatives are a joint effort among several hospital departments including the facilities, food services, materials, information technology, environmental services and pharmacy departments. These  groups have continued to work together to reduce the hospital's energy consumption, purchase energy efficient computers and recycled products, incorporate local farm produce into NCH's food offerings, establish a pharmaceutical waste program, and monitor the hospital's waste streams.
The award will be presented on May 18th at the Practice Greenhealth Environmental Excellence Awards Gala during the CleanMed Conference in Minneapolis, Minn. The conference is the premier national environmental conference for leaders in health care sustainability.
About Practice Greenhealth
Practice Greenhealth is the nation's leading health care community dedicated to transforming health care worldwide so that it reduces its environmental footprint, becomes a community anchor for sustainability and a leader in the global movement for environmental health and justice. To learn more about Practice Greenhealth visit www.practicegreenhealth.org.