NCH Nurses Nominated in Globe's "Salute to Nurses"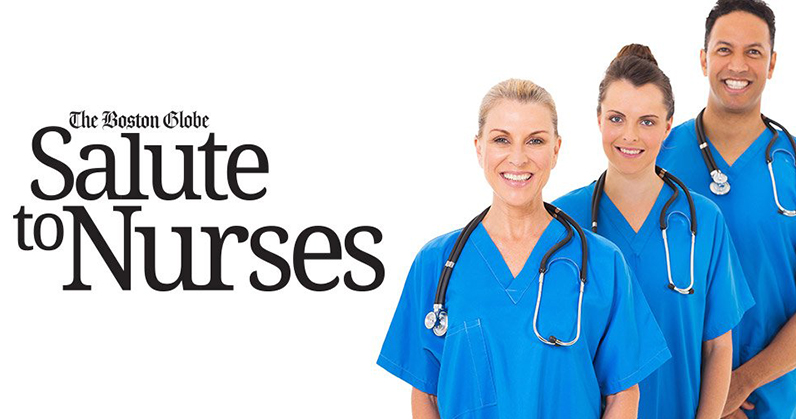 Nantucket Cottage Hospital's nursing staff has been nominated for recognition in the Boston Globe's 2016 "Salute to Nurses" special edition! Read the full nomination below:
The nursing staff at Nantucket Cottage Hospital is truly exceptional. In caring for my elderly father these past few years, they displayed compassion, respect, and competence. The nurses made sure my father was comfortable and kept me informed of his status and plan of care. As a nurse myself, I also am part of the nursing faculty at UMass Lowell, so I truly appreciate exceptional nursing that cares for the body and soul.

Although I had been with my father for many days before he died this winter, I missed his death by one hour. It was a nurse who was with him when he died, who said prayers, and who told me it was the most comfortable death she had seen. All the nurses helped me cope, ,and I will be forever indebted to them. This nursing staff is truly a perfect vision of nursing practice.
—Nominated by Alison Stone Basmajian