NCH Drive-Through Evaluation Site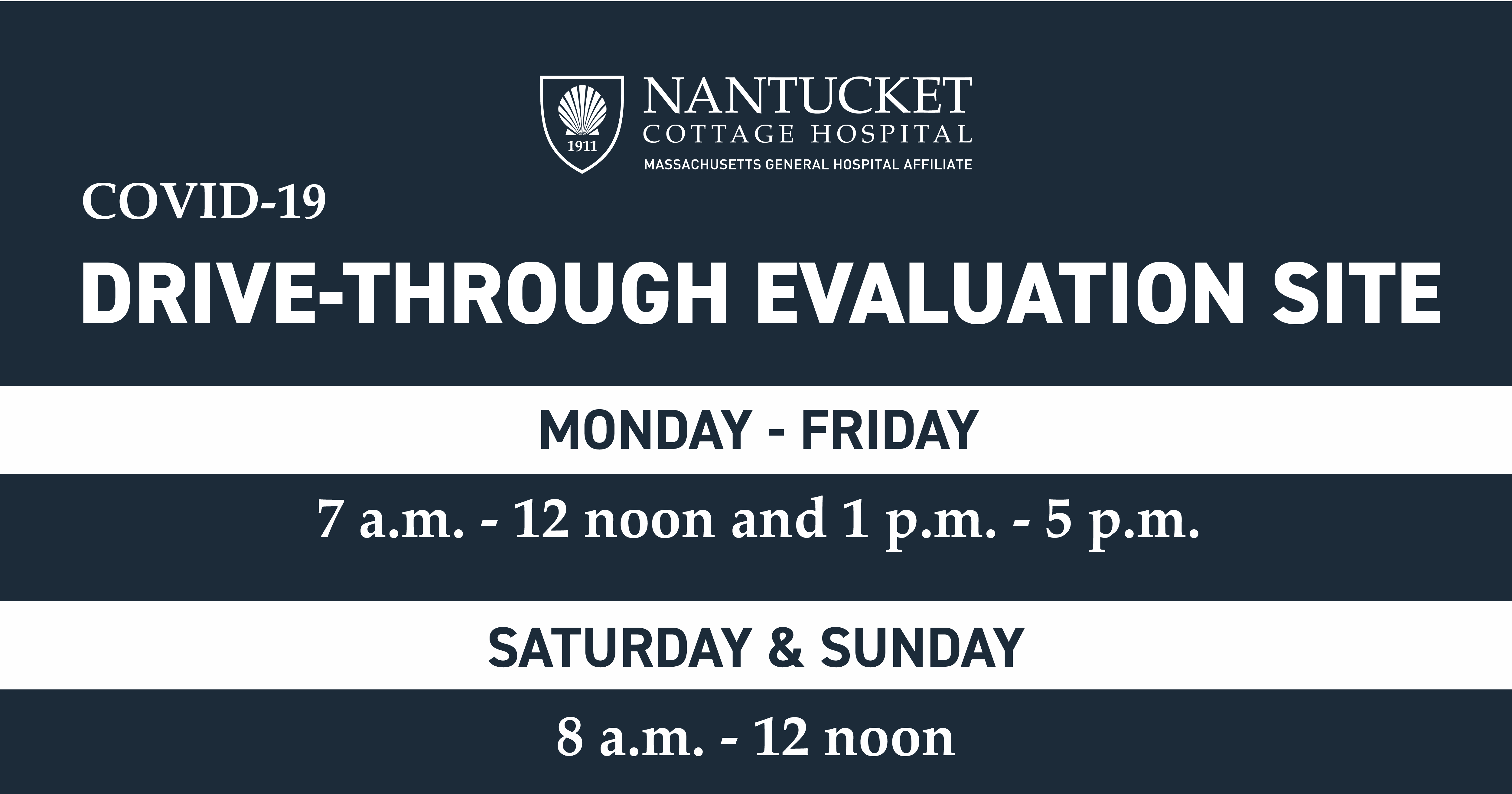 Nantucket Cottage Hospital's drive-through COVID-19 evaluation site at the main entrance of the new hospital is open daily. Patients with symptoms may arrive for testing without an appointment for an evaluation by our clinical team. For those without symptoms, please click here to apply for a testing appointment. 
The ambulatory testing criteria include all patients with at least one of the following signs and symptoms of COVID-19: 
Subjective/documented fever
New sore throat
New cough
New runny nose/nasal congestion
New shortness of breath
New muscle aches or
Anosmia (new loss of sense of smell)

Atypical symptoms concerning for COVID-19 (e.

g.

 COVID toes)

 
Patients who are tested will be given instructions and asked to return home to await follow-up regarding their test results and further instructions. Results can be expected within 24 to 48 hours.  
To access this service, please drive in to the hospital property through the Prospect Street entrance and queue up behind any other cars that are waiting. The hours of operation are currently Monday to Friday from 9 a.m. to 12 p.m., and 1 p.m. to 5 p.m., and 8 a.m. to 12 p.m. on Saturday and Sunday.