NCH Awards 2019 Beinecke Scholarships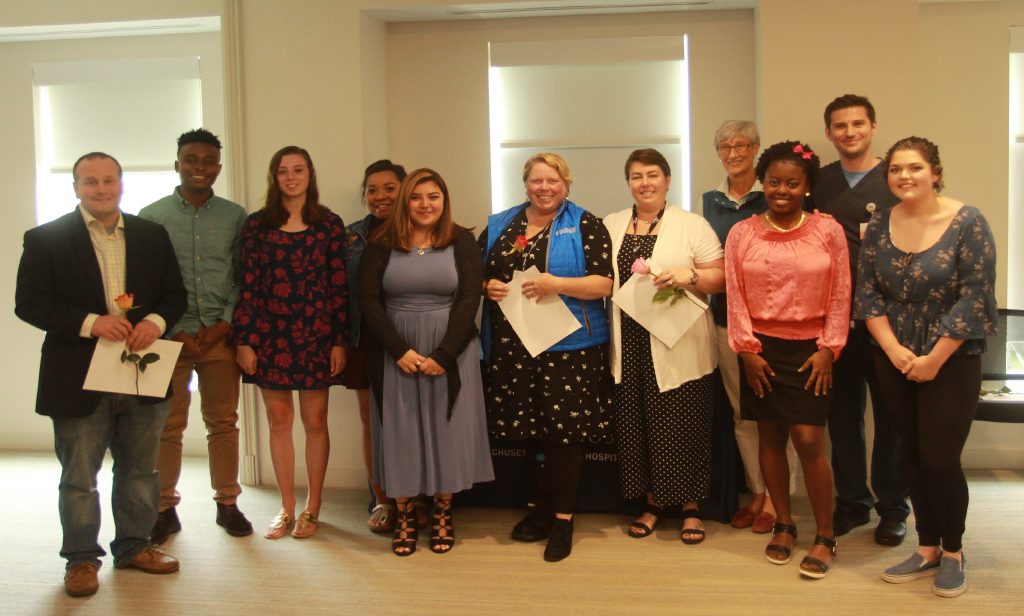 In June 2019, Nantucket Cottage Hospital awarded 45 Beinecke Scholarships totaling $44,100 to island students and residents pursuing education and training in medical and healthcare fields.
For many years now, the Beinecke Scholarship Fund has been one of the ways NCH gives back to the community that supports us in so many ways. And in the long run, we hope that these investments in education will benefit both the hospital and our community when students graduate and decide to return to work here or when our existing staff enhance their clinical skills through these scholarships.
The late Nantucket business and civic leader Walter Beinecke Sr. created this special fund back in the 1950s.
Since then, these scholarships have benefitted hundreds of island students and NCH employees, so are thankful to the members of the Beinecke family – Barbara, Debbie and Anne – who continue to support this important fund, as well as the independent selection committee for volunteering their time to review all the applications.
Criteria for the scholarship focuses on six areas of health care study and training. Nursing is the fund's first priority followed by radiology and imaging services, laboratory services, pharmaceutical fields, physicians and physician's assistant studies and physical therapy training.
The scholarship is open to graduates of Nantucket High School, employees of NCH and Nantucket residents of all ages who can satisfy the guidelines and requirements.