3D Mammography at Nantucket Cottage Hospital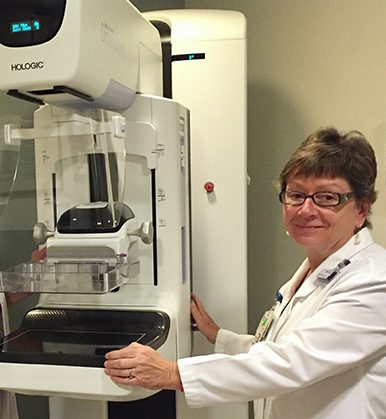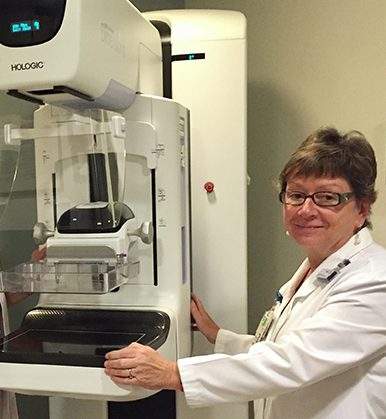 Three-dimensional mammography is available at Nantucket Cottage Hospital with the Imaging Department's Genius 3D mammography unit capable of tomosynthesis scans.
This technology provides island residents with enhanced breast cancer detection, reduced false positives, and decreases the need for call backs.
In conventional 2D mammography, overlapping tissue is a leading reason why small breast cancers may be missed and normal tissue may appear abnormal, leading to unnecessary callbacks. A 3D mammography exam includes a tomosynthesis scan that can greatly reduce the tissue overlap effect. This type of exam requires no additional compression and takes just a few seconds longer than a conventional 2D breast cancer screening exam.
October is Breast Cancer Awareness Month, a time when health care and advocacy organizations across the country work to increase awareness about the disease. Approximately 1 in 8 U.S. women will develop invasive breast cancer over the course of their lifetime. Besides skin cancer, breast cancer is the most commonly diagnosed type of cancer among American women, and breast cancer death rates are higher than those for any other cancer, besides lung cancer. A number of lifestyle changes have been shown in studies to decrease breast cancer risk, including limiting alcohol consumption, stopping smoking, controlling your weight and being physically active. Early detection is extremely important, and improves the chances that treatment will be successful.
During Breast Cancer Awareness Month, Nantucket Cottage Hospital is registering uninsured and underinsured women over 40 for free mammograms.
Nantucket Cottage Hospital's Imaging Department combines the comfort and familiarity of a community hospital with the world-class expertise of its partners at Massachusetts General Hospital.  Patient scans taken at the hospital with state-of-the-art equipment can be reviewed by staff physicians and radiologists, as well as confidentially transmitted to some of the best radiology specialists in the world at Massachusetts General Hospital for diagnosis.