Nantucket COVID Grief Project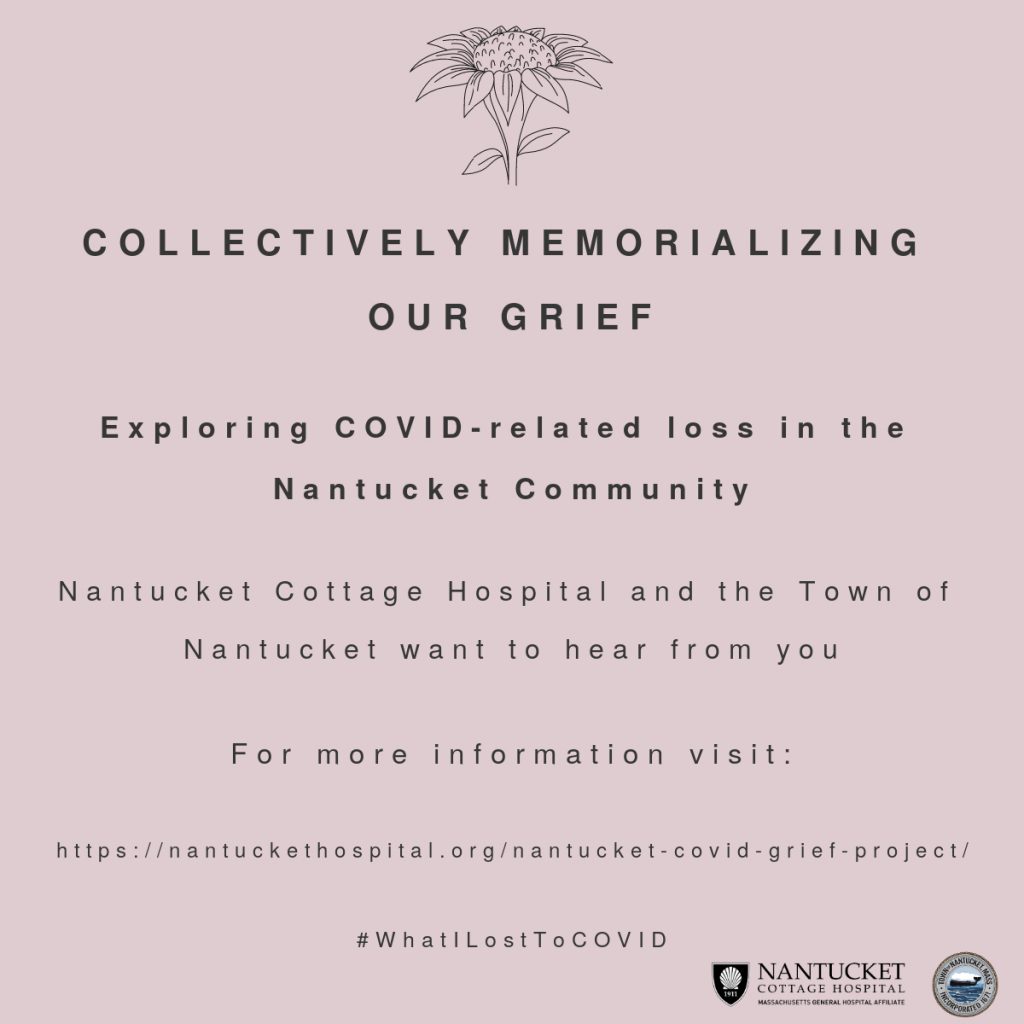 Collectively memorializing our grief: Exploring COVID-related loss in the Nantucket community
Grief is complicated.  It can make us feel alone, feel crazy, out of control, and certain that bad things will continue to happen.  The COVID pandemic is unprecedented, and the depth and breadth of grief people are experiencing is unfathomable.  Some loses, like the death of a loved one, are easy to name.  Other loses, like the loss of hugging your mom, on not catching up with your co-workers in the breakroom may be harder to articulate.  We might feel guilty for thinking about these things as loss, and we might even feel embarrassed or ashamed for feeling sad, anxious or numb when we think about them.
In our experience, acknowledging loss and sharing this experience with others can help us with our grief.
So the Nantucket Cottage Hospital Social Services Department and the Town of Nantucket Health & Human Services Department want to hear from you: what did you lose because of COVID?
Maybe it was….
Income
A family member
A second date
Seeing your grandchildren
First day of school pictures
A job opportunity
Send us a story, collage, or image that describes your loss to nantucketcovidgrief@gmail.com
Some tips for submission: be brief, be legible, be creative! We will publish a selection of submissions on the hospital's website and include them in our on-going public health campaign to fight the spread of COVID-19.  We reserve the right to edit or refuse to publish any content.