Nantucket COVID-19 Testing Expansion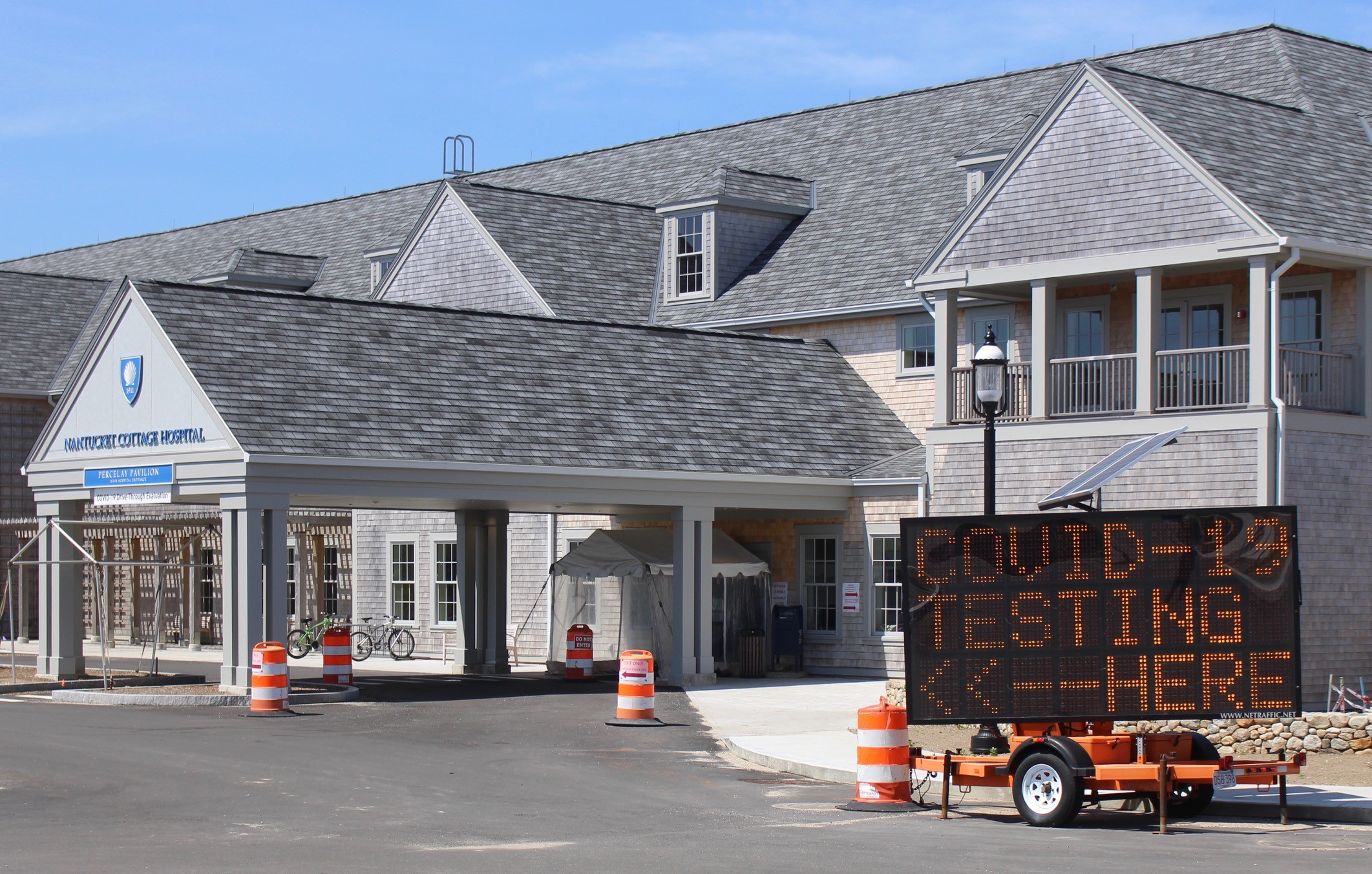 The Town of Nantucket and Nantucket Cottage Hospital are collaborating to expand the island's COVID-19 testing capacity ahead of the summer season.
This new public-private collaboration between the town, the hospital, and island employers, will enhance Nantucket's community COVID-19 surveillance testing capability by expanding testing to asymptomatic individuals. The goal is to test those without symptoms, identify and isolate new cases of COVID-19, and then conduct contact tracing. These are the most effective tools currently available to control the spread of the virus in the community, along with everyday preventative actions like physical distancing, wearing face coverings in public when distancing is not possible, hand hygiene, vigilant disinfecting of much-used surfaces and staying home when you feel sick.
Priorities for testing will be set by the Town of Nantucket Health Department, starting with first responders and essential workers in industries with a high volume of personal interactions. Testing will focus on those most at risk for exposure to and transmission of COVID-19 in the island population, with the highest prioritization given to home health aides, grocery and convenience store workers, clergy, and the transportation workforce. Initial testing of high priority individuals will be conducted by invitation from the Health Department.
The testing program may later expand to include a self-pay option for low-risk employers, residents and visitors to sponsor COVID-19 tests for their staff members, individuals and families at $150 per test. Testing resources, however, remain scarce so the initial focus will be on high-priority groups designated by the Health Department.
Asymptomatic testing will be conducted by appointment only at the Nantucket Cottage Hospital COVID-19 drive-through evaluation site at the main entrance portico of the hospital. All asymptomatic patients being tested must register in advance for the Partners Patient Gateway, the online patient portal tool developed by Partners HealthCare System, Inc. that will allow them to view their test results. Through the Select Board and Finance Committee, the Town of Nantucket has allocated up to $100,000 toward this testing to cover the costs of those designated as a high-priority by the Health Department.
Nantucket Cottage Hospital emphasizes that all patients with one or more symptoms of COVID-19 may continue to present at the drive-through evaluation site for testing without an appointment, and that the costs of these medically-necessary tests are fully covered regardless of insurance coverage. Criteria include at least one of the following signs/symptoms consistent with a viral respiratory syndrome:
Subjective/documented fever
New sore throat
New cough
New runny nose/nasal congestion
New shortness of breath
New muscle aches or
New Anosmia (loss of sense of smell) and
Atypical symptoms concerning for COVID-19 (e.g. COVID toes)
As well as asymptomatic close contacts of confirmed COVID-19 patients
For more information, please visit www.nantucket-ma.gov