Nantucket Cottage Hospital's 108th Annual Meeting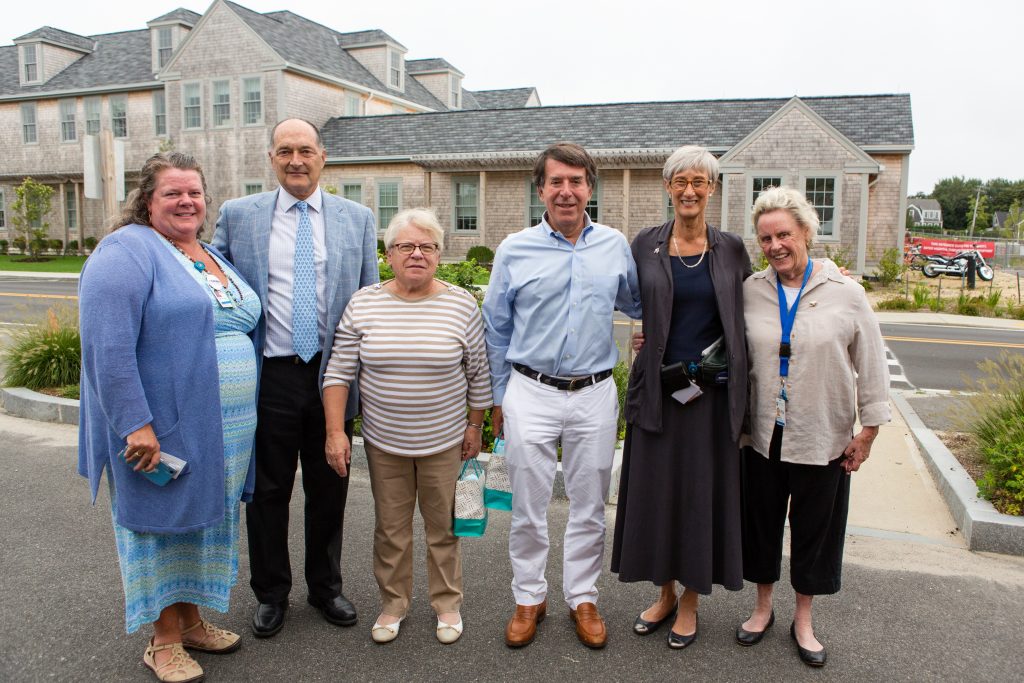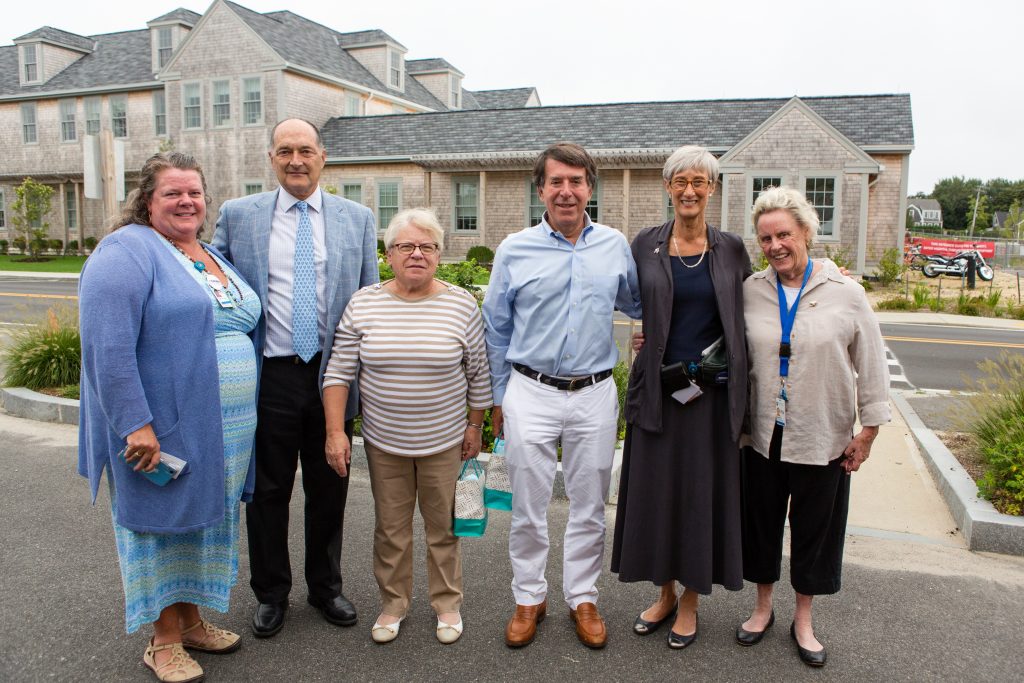 Nantucket Cottage Hospital honored the accomplishments of its outgoing President and CEO Dr. Margot Hartmann, as well as its capital campaign chairman Bruce Percelay during its 108th Annual Meeting Friday morning.
Kevin Hickey, chairman of the NCH Board of Trustees, introduced the hospital's new interim CEO, Jeanette Ives Erickson, RN, DNP, who will take over the role when Dr. Hartmann retires at the end of August until a permanent successor is chosen.
Courtney O'Neill, NCH vice president of development and community relations, marked the completion of the hospital's $120 million capital campaign by recognizing Percelay's contributions and the community's overwhelming support.
"Everyone who has been involved in this campaign can be proud of what we have accomplished together, and there are so many people who contributed their time, their talents and their treasure," O'Neill said.
The hospital also announced its annual awards to hospital staff and community members who have made significant contributions to the mission of NCH over the past year, as well as welcomed new members to the ranks of its Board of Trustees.
In her final Annual Meeting as President and CEO, Dr. Margot Hartmann was presented with the Sandy Craig Leadership Award, given in memory of Alexander "Sandy" M. Craig, Jr., to a member of the community who has made a positive contribution to the island through Nantucket Cottage Hospital.
"Margot has been the face of our hospital for the community both as a physician in the ER and for the last 10 years in her leadership role," Hickey said. "She has helped us navigate one of the most complex and challenging times in the 108-year history of NCH."
Hickey also announced the creation of a new annual award to recognize philanthropic work done on behalf of the hospital, which was named in honor of its first recipient: The Bruce Percelay Philanthropic Award. Percelay, whose $10 million contribution to the capital campaign represented the largest charitable gift in the history of the island, also took on a leadership role as chair of the capital campaign and brought the $120 million fundraising effort to successful completion last week.
"In light of his extraordinary contributions to Nantucket Cottage Hospital, both in terms of his family's unprecedented financial gift to the campaign as well as the vision, energy, and determination he brought to his role as capital campaign chairman, I'm very pleased to announce that we are honoring Bruce Percelay with an award for his incredible philanthropy in support of our hospital, and we will be naming this annual award in his honor moving forward," Hickey said.
The Hospital Thrift Shop, celebrating its 90th year in business in 2019, was presented with the Phil Murray Business Award for its unwavering support of Nantucket Cottage Hospital over nine decades.
"Over the years their gifts have touched every department at the hospital, and thus every patient who seeks care at NCH," Hickey said. "And in 2018, they completed their $500,000 pledge toward the construction of the new hospital."
One of the hospital's Bluecoat Volunteers, Toby Greenberg, was honored as the Myrt Eldridge Volunteer of the Year. Greenberg, who has been volunteering at NCH since 1996, is also a member of the NCH Advisory Council as well as the Patient & Family Advisory Council. In 2018, she volunteered 171 hours as a Bluecoat in various departments throughout the hospital.
"Whether it's pushing a patient in a wheelchair to their appointment or guiding visitors to the appropriate area of the hospital, Toby is incredibly conscientious, people enjoy working with her, and she is always willing to go above and beyond," Hickey said.
Nantucket Cottage Hospital infusion nurse Joan Macallister was awarded the 2019 Seinfeld/Hartmann Prize for Compassionate Medical Care after being nominated by her peers in the Swim Across America Infusion Center at NCH for her work with oncology patients.
In recognition that compassionate care is a key hospital goal and a distinct privilege, NCH established the annual prize in 2017 to honor a staff member for extraordinarily compassionate care. The Seinfeld/Hartmann Prize for Compassionate Medical Care pays lasting tribute to a physician, nurse or any other hospital staff member who throughout his or her professional career demonstrates an outstanding level of compassion and care in their role at NCH.
"Joan initiates care from a position of universal respect but projects that value in a way that is individually tailored to a patient's background with critical respect to cultural and health literacy considerations," Dr. Hartmann said, reading from Macallister's nomination. "I admire the passion that is evident in her nursing practice and salute Joan's particular skill at providing comfort when our treatments fail."
The NCH Board of Trustees welcomed four new members, including:
Jeffrey M. Drazen, MD
Craig Muhlhauser
Melissa Philbrick
David Volpi, MD, FACS
Muhlhauser was elected treasurer, while current Trustee Stephen Karp was elected as a co-vice chair of the board.
The outgoing Trustees who had reached their term limit or were not standing for reelection were thanked for their service, including William Camp and Reed Chisholm.