Nantucket Cottage Hospital Safety Fair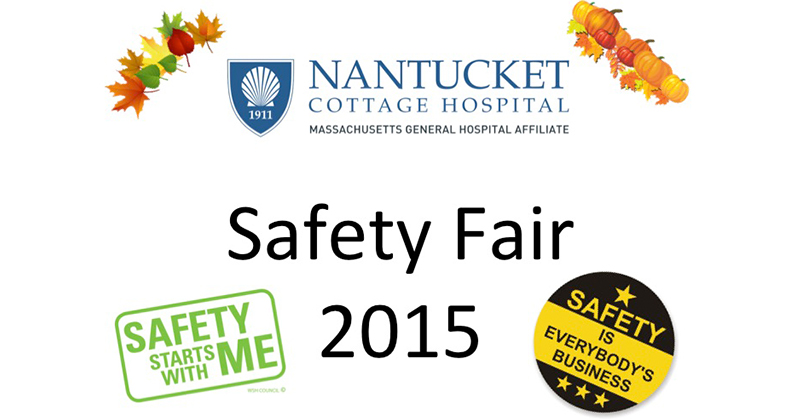 Nantucket Cottage Hospital employees are taking part in a two-day Safety Fair this week to review all the safety measures in place at the hospital for our patients, staff and community.
All staff members are participating in the Safety Fair by visiting 15 stations throughout the hospital covering a range of topics including:
PPE (personal protective equipment) donning and offing
HazMat spill kits
Clinical alarms
Emergency gas shut-off
Fire safety and evacuation
Hand hygiene
Helipad safety
MRI safety
We want to thank Liz Shannon, of the Nantucket Fire Department, for assisting us during the Safety Fair by helping our staff understand fire safety and evacuation protocols.
This event is sponsored by the Nantucket Cottage Hospital Quality Committee and the Standards Readiness Team.