Nantucket Cottage Hospital & Nantucket Community Music Center Collaborate to Bring Live Music to the Island's COVID-19 Vaccination Clinic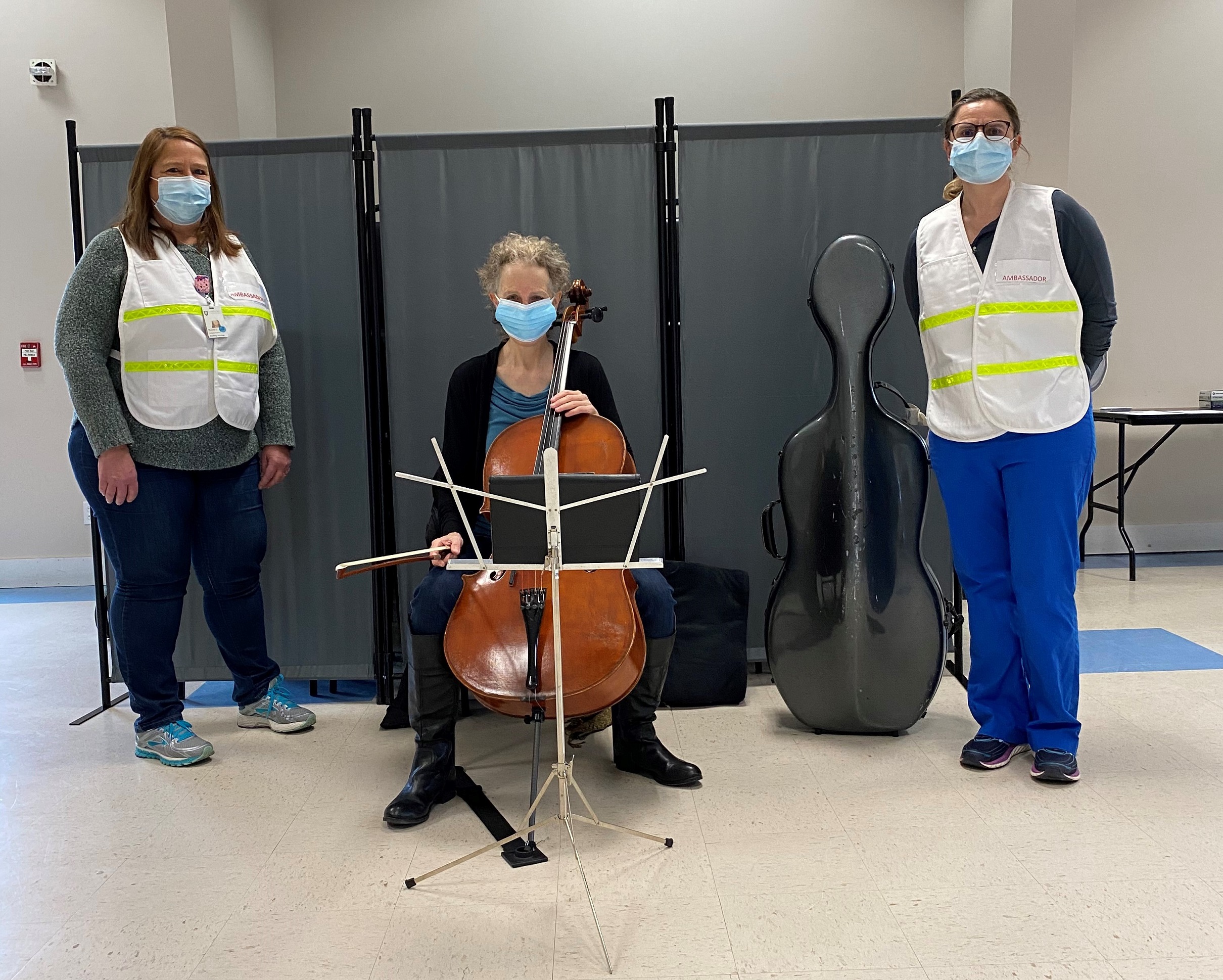 For Nantucketers receiving their COVID-19 vaccinations at the VFW clinic over the past month, the experience has been a mixture of relief and joy. The inoculations have brought a sense of optimism for the future as the island and the country mark a full year living through the pandemic, with hope that it's nearing an end.
To enhance the festive atmosphere of the VFW vaccination clinic and foster the concept of wellness through whole person care, Nantucket Cottage Hospital has partnered with the Nantucket Community Music Center to bring live music to the clinic.
Performers from the Nantucket Community Music Center, appropriately masked and distanced, will play string instruments and piano for those getting their COVID-19 vaccinations. Following vaccination, each individual is required to stay on-site for a 15-minute observation period to monitor for any adverse reactions, so they will have the opportunity to hear live music from some of the island's most talented local musicians. The initiative is being generously provided by the Ashley Sanford Music Therapy Program at NCH.
"What a great collaboration this is and a perfect match for our two missions," said Tony Wagner, the executive director of the Nantucket Community Music Center. "We're excited to be part of it."
"Adding this wonderful element to the vaccination clinic aligns perfectly with our goal of wellness in mind, body and spirit for our patients," said Gary Shaw, President and CEO of Nantucket Cottage Hospital. "The COVID-19 vaccines are the light at the end of the tunnel for our community so the clinic at the VFW has been a joyous place, and adding live music only enhances that atmosphere."
The Ashley Sanford Music Therapy Program at NCH, including the Steinway Spirio baby grand piano in the main lobby of the new hospital, is the generous gift of Bruce and Marilou Sanford, along with their family and friends, in loving memory of their daughter, Ashley Anne Sanford (1983-2017).