Maureen Hackett Named the 2014 Outstanding Philanthropist
Maureen Hackett, President and Chair of the Nantucket Cottage Hospital Foundation and a member of the hospital's Board of Trustees, has been named the 2014 Outstanding Philanthropist by the Association of Fundraising Professionals (AFP).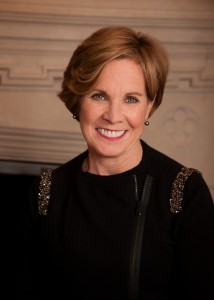 "Women have long been leaders 'often unsung leaders' in philanthropy. Today, women's philanthropy is more visible, more prolific and more powerful than ever before. Our understanding of it must equal its strength in order to achieve philanthropy's full potential to change the world." – Maureen Hackett 
Inspired by her mother, Maureen Hackett has given personally – and through the Hackett Family Foundation – more than $22 million to more than two dozen organizations around the world. 
Helped establish the first-ever Lilly Family School of Philanthropy and created the first-ever endowed chair in Women's Philanthropy in the U.S.
Funded a Mental Health Channel, which will be the first web-based channel devoted to mental health programming delivered via the web, commercial free, 24 hours a day, and led a successful movement to see Congress approve legislation extending mental health benefits.
Endowed the first chair in Reproductive Psychiatry, recognizing the inextricable link between reproduction and mental health, and provided a significant gift for the children's behavioral health department at Legacy Health Center.