Letter to Our Expectant Mothers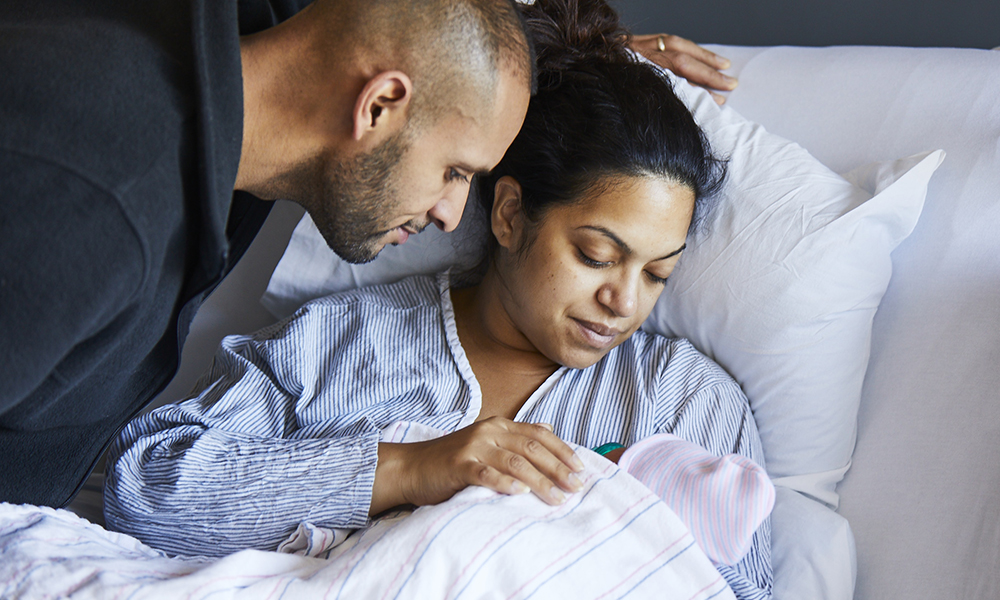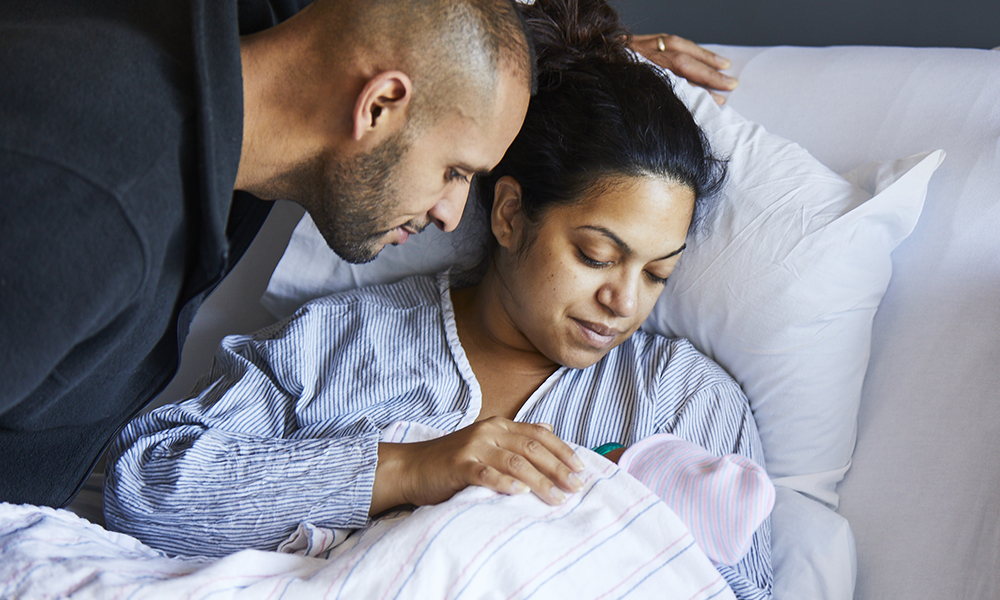 To our expectant mothers,
As the COVID-19 pandemic continues to impact our country and the island, The Birthplace at Nantucket Cottage Hospital and the Nantucket Cottage Medical Group are working hard to ensure your health and provide all of our patients exceptional care while at the same time minimizing risk of COVID-19 spread.  We must remain vigilant in our prevention methods, and while some restrictions have been loosened, others remain in place to ensure safety within the hospital. For our pregnant patients and new mothers, we are committed to having the best balance possible between the essential care needed for your pregnancy and keeping you, your family, and our health care workers as safe as possible.  We would like to update you on several modified policies at the hospital that are related to pregnancy care:
In order to minimize the number of visits you need to make to the hospital but still assure best outcomes, we have grouped your prenatal visits and ultrasounds to essential points in pregnancy, and in some cases we may add in visits by phone or video devices.  In all cases, we will be sure you have the care you need and can add prenatal visits if needed for specific circumstances or concerns.
For all office visits and ultrasounds, you will need to enter the hospital through the Nantucket Cottage Medical Group clinic entrance or the Emergency Department doors.  Upon entering the hospital, you will be asked if you have any respiratory or viral illness symptoms and you will be given a mask to wear while inside the hospital.  At this time we allow one person to accompany you to office visits and ultrasounds.
All patients admitted to the hospital for delivery may be accompanied by their birth partner and one support person.  The birth partner may remain after the infant is delivered and room-in for the duration of the postpartum stay; the support person will leave after infant is delivered.
All patients admitted to Labor & Delivery will be tested for COVID-19, regardless of whether you have illness symptoms. This step is being taken to protect newborn babies in the rare circumstance that a mother has COVID-19 infection without having symptoms and to allow hospital staff to take the appropriate precautions to prevent virus spread.
If you are pregnant and have continued to work outside your home, we can provide you with a letter to your employer recommending physical distancing practices and that you stop working at 37 weeks of pregnancy.
Even though we may be seeing you less in person, we always want you to notify us if you have concerns about your pregnancy or if you develop any viral illness symptoms (fever, cough, sore throat, runny nose/congestion, shortness of breath muscle aches, vomiting/diarrhea) so that we can recommend appropriate care. As a reminder, our contact information is:
NCH Office [Monday – Friday, 8:00am – 5:00pm]:  508-825-1000
NCH Birthplace [all days, all hours]:  508-825-8228
These are extraordinary times but we remain committed to providing the best possible medical care. We look forward to times ahead when, soon we hope, we can be back to business as usual. Until then, please use the phone numbers above or your Patient Gateway account to let us know if there is anything we can do to help you.
Sincerely,
Nantucket Cottage Hospital Obstetrics Staff
---
A nuestras futuras madres,
A medida que la pandemia de COVID-19 continúa afectando a nuestro país y a la isla, El centro de maternidad del Hospital de  Nantucket y el Grupo Médico de Nantucket están trabajando arduamente para garantizar su salud y brindarles a todos nuestros pacientes una atención excepcional y, al mismo tiempo, minimizar el riesgo de Propagación de COVID-19. Debemos permanecer atentos a nuestros métodos de prevención, y aunque se han suavizado algunas restricciones, otras permanecen vigentes para garantizar la seguridad dentro del hospital. Para nuestras pacientes embarazadas y madres primerizas, estamos comprometidos a tener el mejor equilibrio posible entre la atención esencial necesaria para su embarazo y mantenerlos a usted, su familia y nuestros trabajadores de la salud lo más seguros posible. Nos gustaría informarle sobre varias políticas modificadas en el hospital que están relacionadas con la atención del embarazo:
Con el fin de minimizar la cantidad de visitas que necesita hacer al hospital pero aún así asegurar los mejores resultados, hemos agrupado sus visitas prenatales y ecografías en puntos esenciales del embarazo y, en algunos casos, podemos agregar visitas por teléfono o dispositivos de video. En todos los casos, nos aseguraremos de que reciba la atención que necesita y podemos agregar visitas prenatales si es necesario para circunstancias o inquietudes específicas.
Para todas las visitas al consultorio y las ecografías, deberá ingresar al hospital por la entrada de la clínica de Nantucket Cottage Medical Group o por las puertas del Departamento de Emergencias. Al ingresar al hospital, se le preguntará si tiene algún síntoma de enfermedad respiratoria o viral y se le entregará un cubre bocas para que se la ponga mientras esté dentro del hospital. En este momento permitimos que una persona lo acompañe a las visitas al consultorio y a las ecografías.
Todos los pacientes ingresados en el hospital para el parto pueden estar acompañados por su pareja y una persona de apoyo. La pareja puede permanecer después del parto y permanecer en la habitación durante la estadía posparto; la persona de apoyo se marchará después de que nazca el bebé.
A todos los pacientes admitidos en Labor y parto se les hará la prueba de COVID-19, independientemente de si tienen síntomas de la enfermedad. Este paso se está tomando para proteger a los recién nacidos en el raro caso de que una madre tenga la infección por COVID-19 sin presentar síntomas y para permitir que el personal del hospital tome las precauciones adecuadas para prevenir la propagación del virus.
Si está embarazada y ha continuado trabajando fuera de su hogar, podemos proporcionarle una carta a su empleador recomendando prácticas de distanciamiento físico y que deje de trabajar a las 37 semanas de embarazo.
Aunque es posible que la veamos menos en persona, siempre queremos que nos notifique si tiene inquietudes sobre su embarazo o si presenta algún síntoma de enfermedad viral (fiebre, tos, dolor de garganta, secreción nasal / congestión, dificultad para respirar,dolores musculares, vómitos / diarrea) para que podamos recomendar la atención adecuada. Como recordatorio, nuestra información de contacto es:

Horas de oficina del hospital de lunes – viernes, 8:00am – 5:00pm]: 508-825-1000
Centro de Maternidad [todos los días, a todas horas]:  508-825-8228
Estos son tiempos extraordinarios, pero seguimos comprometidos a brindar la mejor atención médica posible. Esperamos con ansias los tiempos venideros en los que, esperamos, pronto podamos volver a la normalidad. Hasta entonces, utilice los números de teléfono anteriores o su cuenta de Patient Gateway para informarnos si hay algo que podamos hacer para ayudarlo.
Sinceramente,
El Personal de Obstetricia del hospital Nantucket Cottage.
---
Para as nossas futuras mães,
Como a pandemia COVID-19 continua a impactar nosso país e a ilha, o departamento de maternidade do Nantucket Cottage Hospital e o Nantucket Cottage Medical Group estão trabalhando arduamente para garantir sua saúde e fornecer a todas as nossas pacientes cuidados excepcionais, ao mesmo tempo que minimizamos o risco de propagação do covid-19. Devemos permanecer vigilantes em nossos métodos de prevenção. Enquanto algumas restrições foram abrandadas, outras permanecem em vigor para garantir a segurança dentro do hospital. Para nossas pacientes gestantes e novas mães, temos o compromisso de proporcionar o melhor equilíbrio possível entre os cuidados essenciais necessários para sua gravidez e manter você, sua família e nossos profissionais de saúde os mais seguros possíveis. Gostaríamos de atualizá-la sobre as várias políticas modificadas no hospital, relacionadas aos cuidados com a gestação:
Para minimizar o número de visitas que você precisa fazer ao hospital, mas ainda garantir os melhores resultados, agrupamos suas consultas pré-natais e ultrassonografias em pontos essenciais na gravidez e, em alguns casos, poderemos adicionar consultas por telefone ou por dispositivos de vídeo . Em todos os casos, teremos certeza de que você terá os cuidados de que precisa e poderemos adicionar consultas pré-natais, se necessário, para circunstâncias ou preocupações específicas.
Para todas as visitas ao consultório e ultrassonografias, você precisará entrar no hospital pelas portas do Nantucket Cottage Medical Group ou pelas portas do Departamento de Emergência. Ao entrar no hospital, será perguntado se você tem algum sintoma de doença respiratória ou viral, e então, você receberá uma máscara para usar enquanto estiver dentro do hospital. No momento, permitimos que uma pessoa a acompanhe nas consultas e nos ultrassons.
Todos as gestantes internadas no hospital para parto podem ser acompanhadas por seu parceiro de sala de parto e uma pessoa de apoio. O parceiro poderá permanecer no quarto após o nascimento do bebê e durante a estadia pós-parto; a pessoa de apoio deverá ir embora após o nascimento do bebê.
Todos as pacientes admitidas no Labor & Delivery serão testadas para COVID-19, independentemente de não apresentarem sintomas de doença. Esta medida está sendo realizada para proteger bebês recém-nascidos na rara circunstância de uma mãe ter infecção por COVID-19 sem apresentar sintomas e também para permitir que a equipe do hospital tome as precauções adequadas para prevenir a propagação do vírus.
Se você está grávida e continua a trabalhar fora de casa, podemos enviar uma carta ao seu empregador, recomendando práticas de distanciamento físico e que pare de trabalhar na 37ª semana de gravidez.
Mesmo que vejamos você menos pessoalmente, sempre queremos que você nos avise se tiver preocupações sobre sua gestação ou se desenvolver quaisquer sintomas de doença viral (febre, tosse, dor de garganta, coriza / congestão, falta de ar dores musculares, vômitos / diarreia) para que possamos recomendar os cuidados adequados. Como um lembrete, nossas informações de contato são:

NCH Consultas [Segunda a sextas-feiras, das 8:00 às 17:00h]:  508-825-1000
NCH Maternidade [diariamente, 24 horas]:  508-825-8228
Estes são tempos atípicos, mas continuamos comprometidos em fornecer o melhor atendimento médico possível. Estamos ansiosos por tempos em que (em breve, esperamos) poderemos voltar aos nossos serviços normalmente. Até lá, use os números de telefone acima ou sua conta do Patient Gateway para nos informar se há algo que possamos fazer para ajudá-la.
Atenciosamente,
Equipe Obstétrica do Nantucket Cottage Hospital