Join the Nantucket Cottage Hospital "Little Builders"!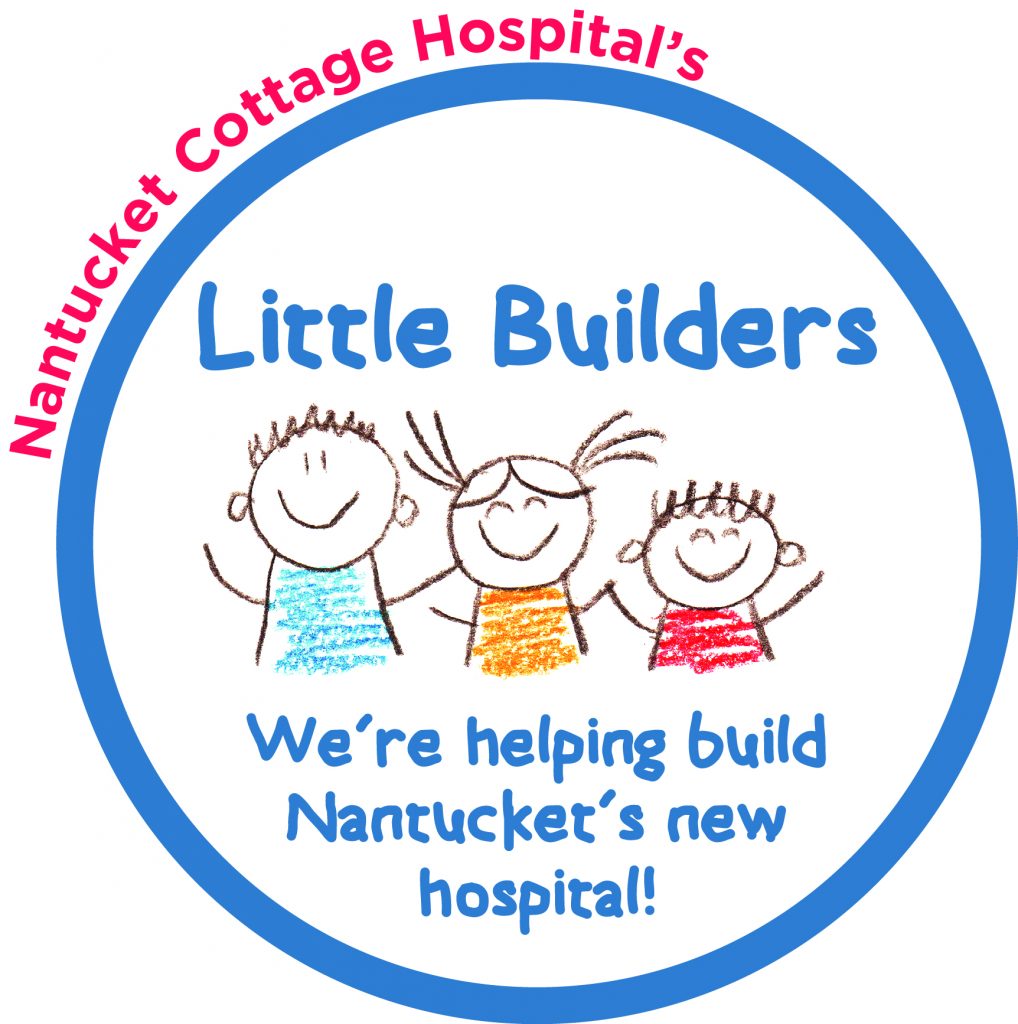 Even the youngest Nantucketers are helping to build the island's new hospital! Nantucket Cottage Hospital's "Little Builders" are pitching in to help us raise awareness and funds for this historic project. Every child who becomes a "Little Builder" receives a toolbox with a t-shirt, hardhat, hospital ID card, and tools to help us break ground on the new hospital!
If you were not able to attend our kickoff event on June 28th, stop by the Nantucket Cottage Hospital Foundation during business hours to pick up your kid's toolbox, or call us any time to learn more at 508-825-8250. 
What is a Nantucket Cottage Hospital Little Builder? 
A group of Nantucket kids who want to help build our new hospital.
Who can join Nantucket Cottage Hospital Little Builders? 
Any Nantucket kid can join with their parent's permission.
What will I get to help me let people know I am a Little Builder? 
Little Builders receive a toolbox including an ID card, T-shirt, hard hat, fundraising forms and a collection box
How will Little Builders be recognized for their hard work? 
Each time a Little Builder reaches a new level they receive a recognition band
$0 – $50: Carpenter band
$51- $100: Foreman band
$101 and over: General contractor band
And every Little Builder will be recognized in the new hospital
How do Little Builders help raise money for the new hospital? 
Lemonade stands
Car washes
Host a pancake breakfast
Bingo night
Nantucketopoly tournament
Parents, if you post photos of your kids on social media in their Little Builders gear or out in the community raising money for the new hospital, tag it #NCHlittlebuilders and @ackhospital for a chance to be featured as "Little Builder of the Month" in The Inquirer and Mirror!
View photos from our Little Builders kickoff event: