Join Alli & Sean Mitchell in Supporting The NCH Fund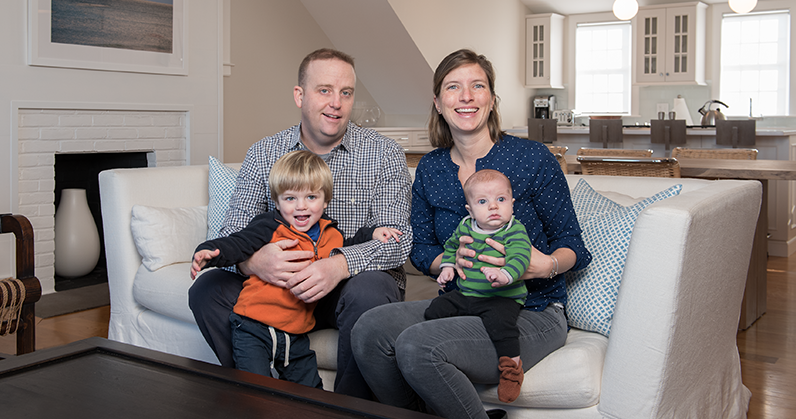 Longtime island residents Sean and Alli Mitchell have a growing family. Over the past two years, the Mitchells have welcomed two healthy boys to their family – Thomas and Patrick – who joined them and their three dogs under one roof. Sean, a member of the Nantucket Fire Department, and Alli, a property manager, have become well acquainted with Nantucket Cottage Hospital during this time.
"I wasn't someone who used the hospital too much in the past," Alli said. "But now? You'd have to pry me off this island to have a baby anywhere else!"
Beyond their experiences at The Birthplace, the Mitchells know that their family and the community they love depend on Nantucket Cottage Hospital in so many ways. From routine check-ups with their children's primary care physician, to visits to the Emergency Department or the Walk-In Care Service, the hospital has given them the confidence to build their lives on Nantucket.
"It's comforting to go there and everyone from the reception to the nurses to the doctors all know you and your family," Alli said. "From day one, Nantucket Cottage Hospital has been awesome."
Please consider making a contribution to The NCH Fund, our annual appeal, which supports the year-round operations of our hospital.