Jeanette Ives Erickson Receives American Academy of Nursing Living Legend Award Award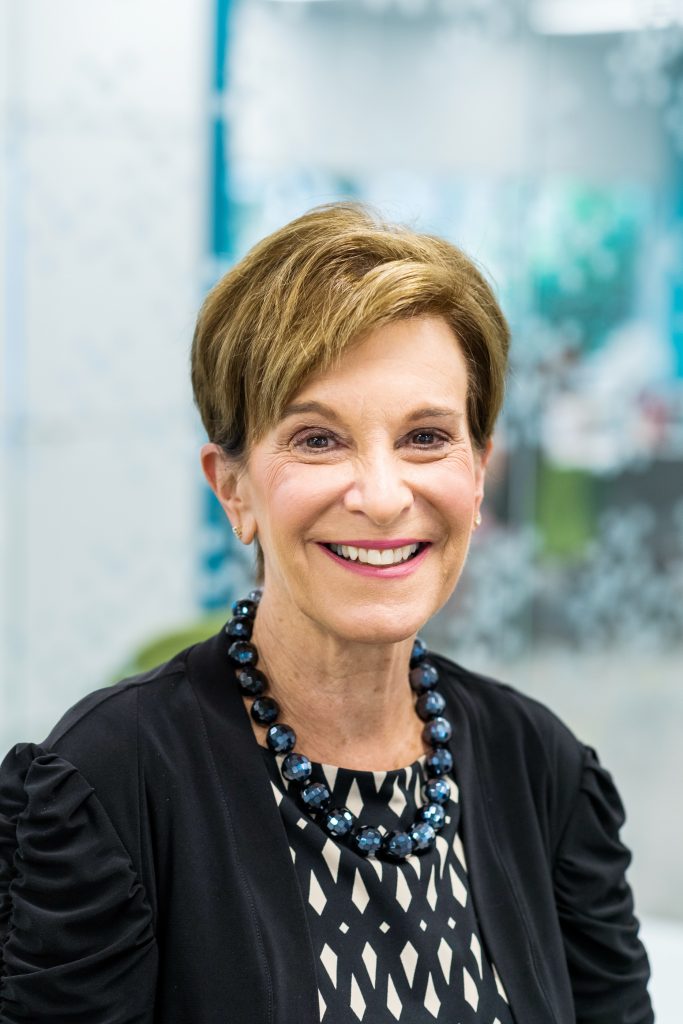 August 10, 2022 – Today, the American Academy of Nursing announced that Jeanette Ives Erickson RN, DNP, NEA-BC, FAAN is a recipient of its Living Legend Award.
The Living Legend designation from the American Academy of Nursing is bestowed upon a very small number of nurses in recognition of the multiple contributions these individuals have made to the nursing profession and to society. Moreover, this award recognizes the continuing impact of these contributions on the accessibility of health care services in the United States and throughout the world.
"Nursing is the journey of a lifetime, and I am humbled to receive this recognition. I started my career as a critical care nurse, and I had the great honor of serving as Chief Nurse at Massachusetts General Hospital. Today, I am fortunate to be back with the Nantucket community," said Ives Erickson. "Nurses have the opportunity to influence almost every aspect of health care, from restoring patients back to health, being an educator, researcher, mentor, or policy maker. I have worked with so many nurses who I have incredible respect for, including the nurse leaders who nominated me for this recognition, and they are all living legends in their own right."
Each Living Legend must be a Fellow of the American Academy of Nursing (FAAN) for at least 15 years. While over 2,000 nurses have achieved the FAAN designation, only a few dozen have been named Living Legends since the inception of the award in 1995.
"Nantucket is instilled with hardworking people who deserve to have the best health care available to them right here at home," said Ives Erickson. "Knowing how wonderful and dedicated the people here are made coming out of retirement easy. When I look at who else has been recognized as a living legend, they are icons in nursing. Even with this award, it's hard to see myself as anything but just a local girl, here to support my community."
Ives Erickson is Chief Nurse Emerita at Massachusetts General Hospital (MGH), an Instructor at Harvard Medical School, and a Professor at MGH Institute of Health Professions. While she had planned to officially retire, in March of this year Ives Erickson came out of retirement to accept the position as Nantucket Cottage Hospital's interim president and CEO. For Ives Erickson, it will mark her second stint in this position. She previously served in that role for six months following the departure of Margot Hartmann in August 2019.
"Throughout her career, Jeanette has made countless, extraordinary contributions to the Nantucket Cottage Hospital, including serving as a role model for so many of us. Her compassion, caring attitude, self-sacrifice and focus on providing quality care for everyone is exemplary. The impact and legacy she has on this island and with the Hospital and Community will be everlasting. Jeanette is so very well deserving of this recognition, and we are so grateful to have had the opportunity to celebrate her in this manner," says Craig Muhlhauser, Chair of the Board of Trustees for Nantucket Cottage Hospital.
Ives Erickson has significantly shaped nursing practice during her tenure in the Mass General Brigham system, particularly at Massachusetts General Hospital (MGH). For 21 years, she served as Chief Nurse at MGH. During her time there, she led initiatives to shape better experiences for both patients and staff, focusing on quality and safety, and wellness for clinicians and support staff.
One of Ives Ericksen's most impactful projects was the creation of the Professional Practice Model. This model simultaneously advanced patient outcomes, quality, and safety. After implementing the model at MGH, she has shared the model's processes and outcomes nationally for other clinicians and leaders to adopt and adapt them—through presentations, consulting, journal publications, and three books. She has also served in several senior consultant positions, helping to redesign hospital practices at facilities across the world including Bermuda, Great Britain, Iraq, China, and United Arab Emirates.
Driven by her commitment to reducing suffering and improving care quality, Dr. Ives Erickson has successfully led responses to numerous natural disasters and other humanitarian crises both nationally and globally. Internationally, she has helped plan our response to the Haiti earthquake and the Indonesian tsunami. Within the United States, her disaster coordination efforts included deployment of clinical teams to respond to the horrific aftermath of Hurricane Katrina (Louisiana), the Rhode Island nightclub fire, and the Boston Marathon bombing.
Pulling from her expertise in hospital operations, Dr. Ives Erickson was also instrumental in leading the creation of Boston Hope in the early days of the COVID-19 pandemic. Requested by Governor Baker, Dr. Ives Erickson accepted the challenge of creating, operationalizing, and opening a field hospital at the Boston Convention Center in only 10 days. The field hospital not only freed up a large number of beds at acute care hospitals for sicker COVID patients, it also provided shelter and care for the area's homeless individuals recovering from COVID. The field hospital treated over 1000 patients in less than two months during the height of the 2020 spring surge. After the closure of Boston Hope, Ives Erickson served as the Incident Commander for Mass General Brigham's COVID-19 vaccination effort. Through her efforts, the system distributed vaccines to over 100,000 patients.
"The contributions of Jeanette Ives Ericson to nursing practice, patient care, population health, and pandemic leadership is legendary because of the significant reach," says Kenneth R. White, PhD, RN, AGACNP, ACHPN, FACHE, FAAN, President of the American Academy of Nursing, reflecting on her achievement. "She leads with inspired vision to elevate standards of nursing practice, patient care, and organizational effectiveness."
To learn more about the 2022 Living Legends award, read the full news release from the American Academy of Nursing.