Immunotherapy at NCH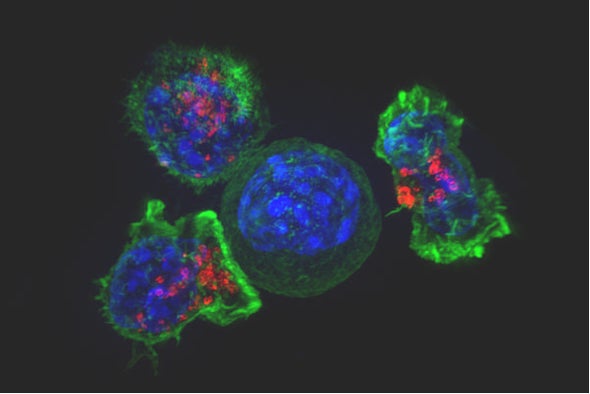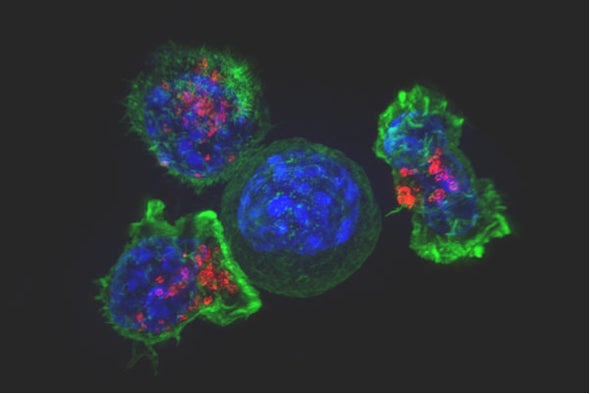 At Nantucket Cottage Hospital, cancer care services include both traditional treatments as well as cutting edge immunotherapy that has shown incredible promise in combating certain types of cancer.
Immunotherapy is a type of treatment which helps the patient's own immune system to fight cancer cells. This type of biological therapy can trigger the immune system to directly attack certain cancer cells or stimulate the immune system generally.
In recent years, immunotherapy has greatly advanced and become an important part of oncologists' arsenal in combating certain cancers, including multiple myeloma, as well as skin, breast and lung cancers.
At the Swim Across America Infusion Center inside the new Nantucket Cottage Hospital, the island's oncology team and the hospital pharmacy staff are well-versed in this groundbreaking treatment and are providing immunotherapy to cancer patients right here on Nantucket.
There are several types of immunotherapy including checkpoint inhibitors, which interfere with the ability of cancer cells to avoid the immune system's defenses, as well as monoclonal antibodies, which are used to "mark" cancer cells so that they can be better targeted by the immune system, among others.
Nantucket Cottage Hospital's infusion nurses and pharmacy department have for many years utilized immunotherapy for autoimmune conditions, and now, working the oncologists from the Massachusetts General Hospital Cancer Center, are able to provide these treatments to island cancer patients.
Named for the annual open water swim in August thanks to a generous gift from Erwin and Stephanie Greenberg, the Swim Across America Infusion Center in the new Nantucket Cottage Hospital provides an expanded base of operations for the hospital's cancer care program that improves the patient experience and enhances privacy. The center includes five private infusion bays overlooking conservation land, as well as a full nurses' station for staff.
The annual Swim Across America event directly supports oncology services at Nantucket Cottage Hospital, and the non-profit organization's efforts have also funded clinical trials that played a major role in developing four FDA-approved immunotherapy medicines including Keytruda, which is used to treat advanced skin cancer.