Hospital Thrift Shop Donates Record $500,000 to NCH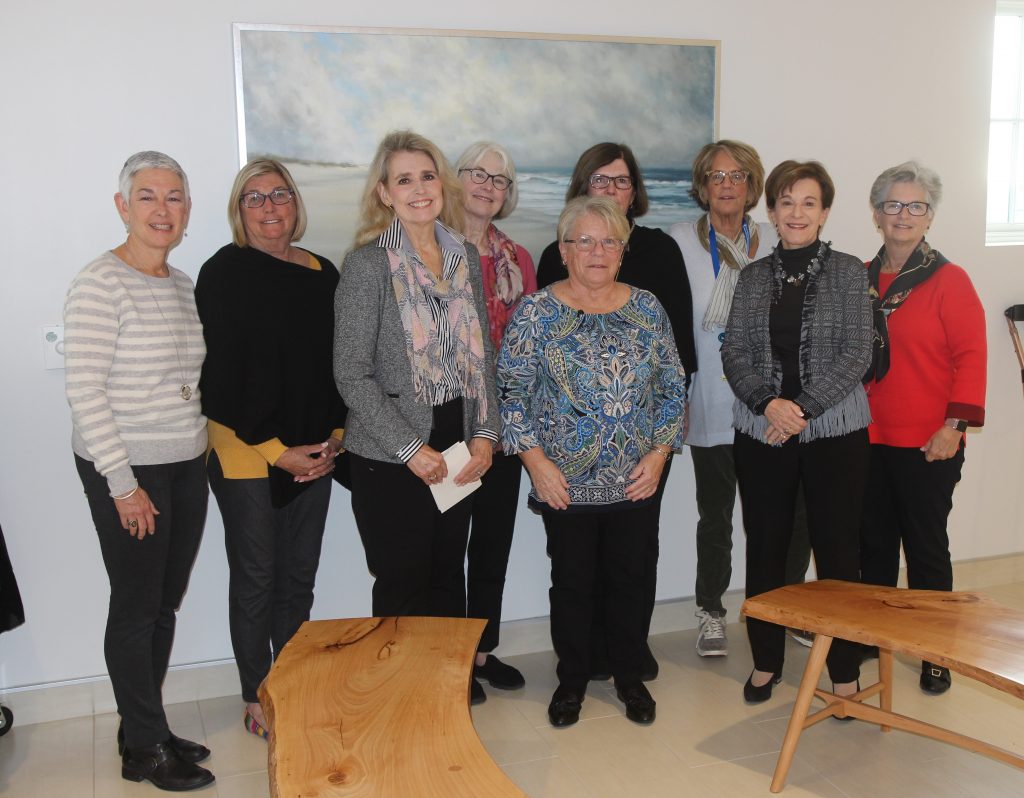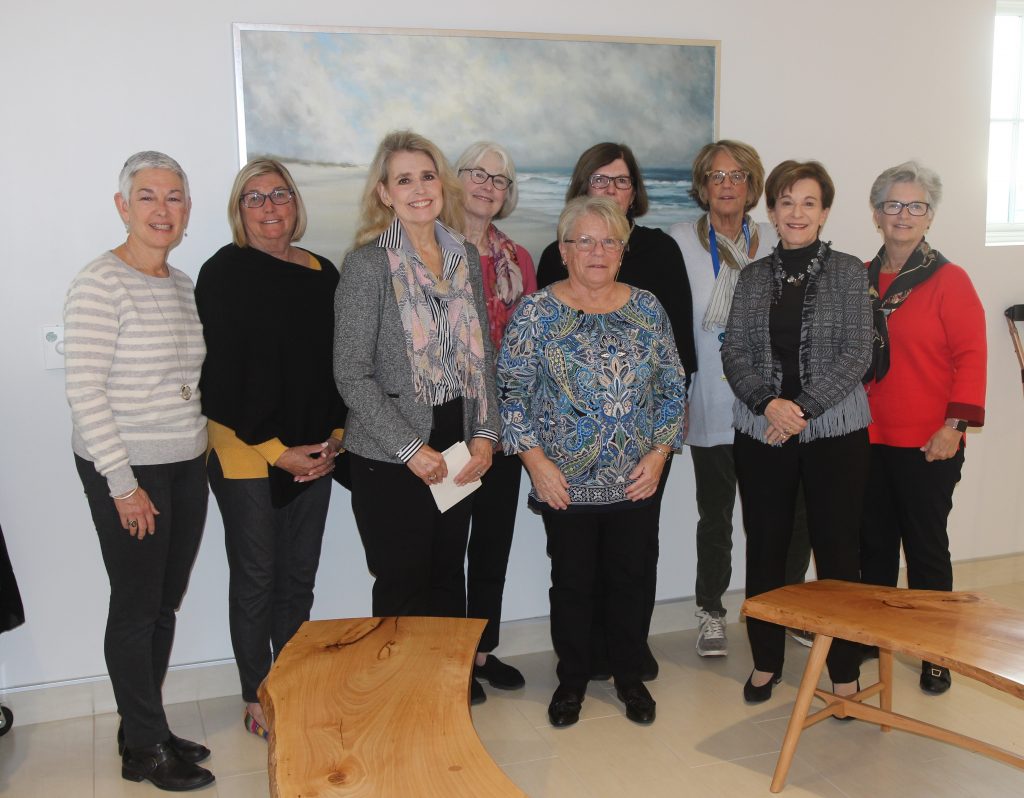 Capping off its 90th year in business, The Hospital Thrift Shop on Tuesday set a new record by making its largest ever annual gift to Nantucket Cottage Hospital with a $500,000 donation that will be used to acquire new medical equipment, including the future purchase of a new MRI machine, to enhance patient care at NCH.
The members of the Hospital Thrift Shop Board of Directors presented the check to Nantucket Cottage Hospital's interim president and CEO Jeanette Ives Erickson Tuesday morning following the conclusion of a busy and successful season in business on India Street. In addition to its gift to NCH, the Hospital Thrift Shop made a separate donation of $10,000 to Palliative & Supportive Care of Nantucket (PASCON) to help facilitate its move into a new office location. The two gifts mark the culmination of the Hospital Thrift Shop's 90th anniversary, as the non-profit organization continued to celebrate its impact through nine decades of supporting Nantucket's hospital.
The new equipment that will be purchased by the hospital with this year's donation from the Thrift Shop includes telemedicine equipment, laboratory analyzers, VeinViewer devices for the Emergency Department, Halo bedside bassinet units for The Birthplace, as well as $147,679 toward the future purchase of a new MRI unit. The hospital's current MRI machine will need to be replaced within three years, and this gift will allow the hospital to establish a fund in preparation for this major capital investment.
"Our 90th year of business saw many new and exciting changes including the addition of our website, our video, and the book, Affordable Nantucket, written by a volunteer and board advisor Nancy Newhouse," said Brenda Williams, the President of the Thrift Shop's Board of Directors. "Under the guidance of Manager, Mary Casey and her staff, Petra and Dean, it was also a year of record-breaking donations and sales, and a record number of volunteers. Thanks to our donors, shoppers and, most of all, to our hard working and dedicated volunteers, we were able to make our largest donation ever."
The Hospital Thrift Shop sells merchandise donated by island residents and visitors – anything from used books to furniture to artwork and everything in between – from mid-May through mid-October and operates as a separate non-profit organization. Thanks to a small staff, a dedicated team of volunteers and its Board of Directors, The Thrift Shop remains a favorite for island residents and visitors both in terms of donations toward a worthy cause and as a shopping destination.
"The entire community can be proud of what the Hospital Thrift Shop has accomplished in its 90th year and know that it once again is making an incredible impact on the care we are able to deliver to our patients every day," said Jeanette Ives Erickson. "The Hospital Thrift Shop has an amazing story over more than nine decades which demonstrates the generosity and volunteer-spirit of the island. On behalf of everyone at the hospital, we are so grateful."
The Thrift Shop was founded in 1929 when a group of dedicated volunteers came together to provide affordable clothes and household goods to the island community. Its first gift to the hospital that year was $603. Since then, the Thrift Shop has given more than $5.7 million to the hospital. Many have contributed to this success: residents who donate gently used items, shoppers who get great deals, numerous volunteers who devote substantial time and energy, and a manager and staff who run the daily operation of this thriving organization. It's a tradition that continues to generate great returns for the community by providing affordable goods and for the hospital by providing ongoing financial support that will benefit Nantucket patients into the future.
The Thrift Shop has requested in return for its efforts that island residents remember to donate gently used clothes and household items that are no longer needed. Donations from the community are critical to ensure the Thrift Shop's continued success.