Hospital Thrift Shop Donates $381,500 to Nantucket Cottage Hospital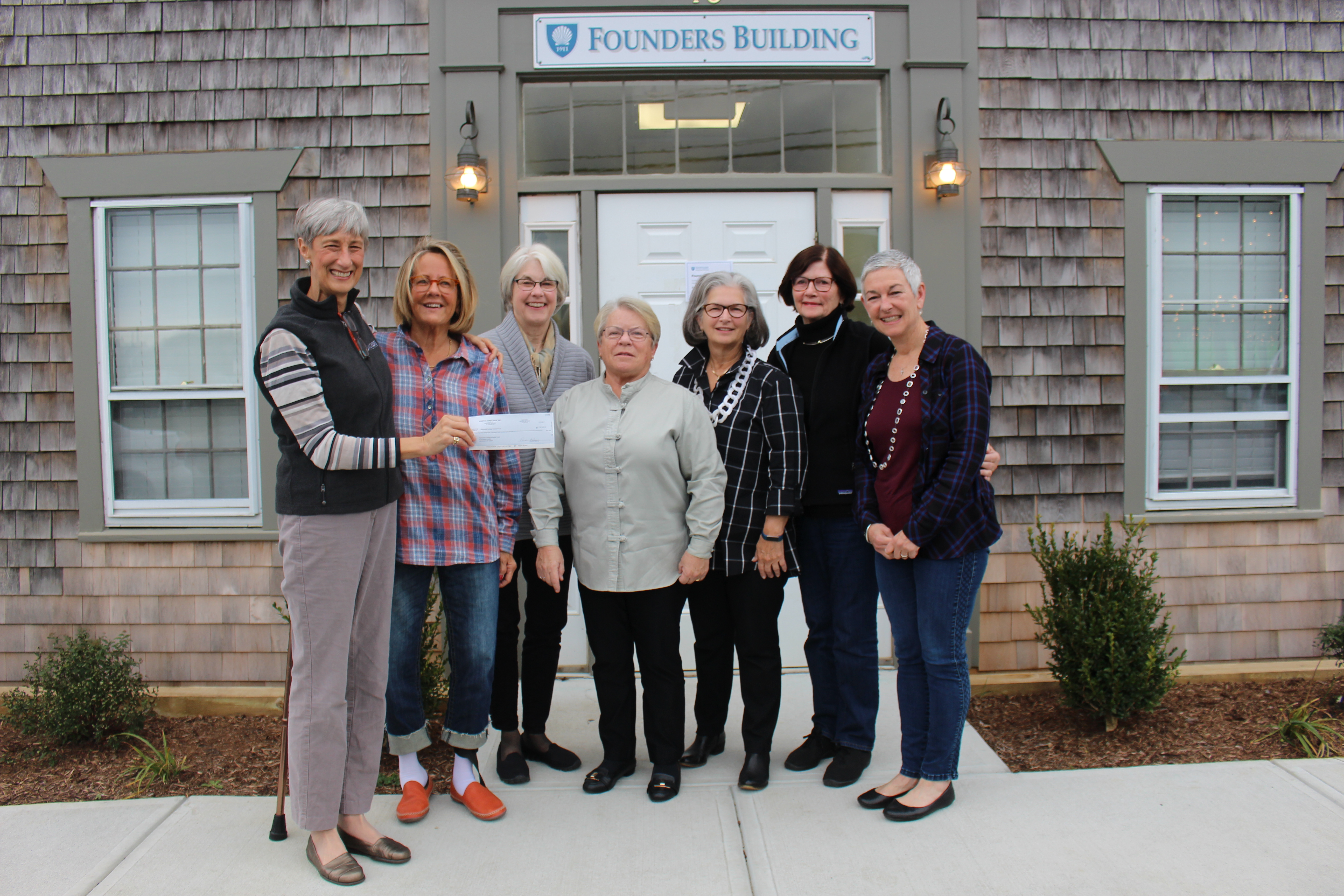 The Hospital Thrift Shop has done it again. Continuing its 88-year tradition of generosity, the Thrift Shop announced today a $381,500 gift to Nantucket Cottage Hospital following another successful season on India Street.
The board members of the Thrift Shop presented Nantucket Cottage Hospital president and CEO Dr. Margot Hartmann with a check last week in the amount of $331,500, which has been earmarked for new medical equipment that will improve patient care in nearly every department of the hospital. Another $50,000 will be committed to the Thrift Shop's pledge of $500,000 for the construction of the new hospital.
"We're so pleased to once again help our community hospital fulfil its mission to patients, while also supporting its vision for the future in a new building," said Cathy Ward, the outgoing President of the Thrift Shop's Board of Directors. "It's important to remember that this gift is made possible by the island community, which gives so generously to the Thrift Shop throughout the year, along with our loyal shoppers and hardworking staff and volunteers."
The Hospital Thrift Shop sells merchandise donated by island residents and visitors – anything from books to furniture to artwork – from late May through mid-October, and operates as a separate non-profit organization. With a small staff and a stalwart team of dedicated volunteers, The Thrift Shop remains a favorite for island residents and visitors both in terms of donations toward a worthy cause and as a shopping destination. The 2017 season marked its 88th year in business on India Street.
"It never ceases to amaze me what the Thrift Shop is able to do year after year," said Dr. Hartmann. "This gift represents the generosity and thoughtfulness of our community on so many levels, and it will go a long way toward improving our ability to care for patients in both our current building, and as we look ahead to providing care in the new hospital. On behalf of everyone at NCH, we are so thankful."
The new equipment that will be purchased with this year's Thrift Shop donation to NCH, including general surgery instruments, a bladder scanner, lab analyzers and testing equipment, a bedside ultrasound device, as well as a new trauma stretcher, will be used immediately in the current hospital, and then transferred into the new hospital when it is completed in 2018.
The Thrift Shop was founded in 1929 when a group of dedicated volunteers came together to provide affordable clothes and household goods to the island community. Its first gift to the hospital that year was $603. Since that first donation, the Thrift Shop has contributed more than $5 million to the hospital during its 88 years of operation, a legacy of generosity that has benefited generations of NCH patients.