Grateful Patients: A Message from the Scotto Family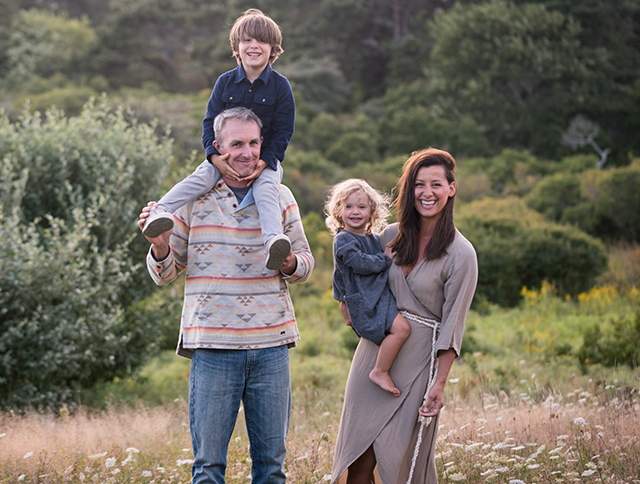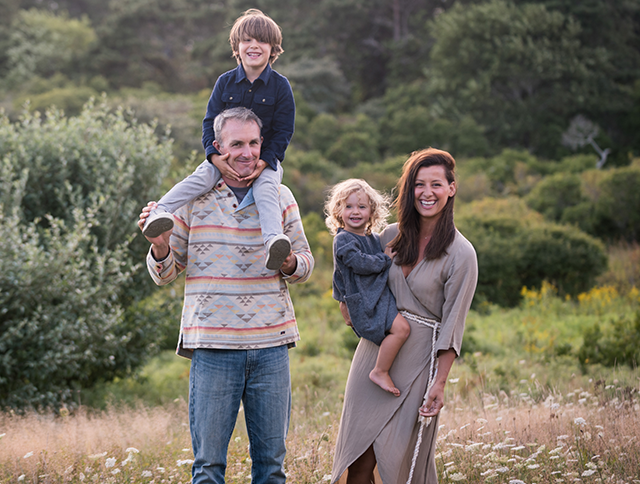 On July 8, 2017, as we were celebrating our son's 3rd birthday, a freak accident resulted in head trauma and left him non-responsive with his eyes rolled back in his head. Due to our proximity to the hospital, we decided not to wait for 911 to come to us and we got to the Nantucket Cottage Hospital emergency department before its staff could be notified of our arrival.
With no warning we burst in with an undoubtedly overwhelming situation and put our son's life and family's future in the hands of strangers. The flurry of activity that surrounded our son was terrifying at the time, but we can now look back on it in a different light.
The professionalism and expert care that he received is something the Nantucket Cottage Hospital staff should be extremely proud of. Not only was the medical care our son received critical to saving his life, but the kindness and support we received as parents was incredible. Beyond that care and comfort, the NCH staff was also exemplary in communicating and coordinating the complex logistics of a transfer by Coast Guard helicopter to Boston Children's Hospital for emergency brain surgery.
Explaining to us what was going on, handling and explaining the dynamic travel situation to us, and just the overall focus of everyone on protecting my family is something we greatly appreciate. It took two ambulance rides and a Coast Guard helicopter to get our son, myself and my wife, who was eight-months pregnant, to Boston Children's Hospital, where our son would need lifesaving surgery to relieve the swelling on his brain. We are extremely grateful to Nantucket firefighters Jeff Allen, Chris Holland and Scott Holmes for the safe transport to the waiting Coast Guard helicopter at Nantucket Memorial Airport. With serious thunderstorms throughout the area, Lt. Bill Burwell, Lt. Steven Podmore, AET3 Dan Cote and Petty Officer First Class Justin Munk came to our rescue and got us safely to Boston when we had no other options. The call these men answered that day leaves us forever grateful.
During this ordeal we watched Nantucket Cottage Hospital nurses Courtney Bucholz, Dani Brunelle and (CRNA) Peter Duquette work tirelessly to keep my son stable. We will never forget watching Courtney literally breathing the life into him and Dani's intense focus on his vitals and well-being. As we were told by our son's neurosurgeon in Boston, it was the immediate actions by the Nantucket Cottage Hospital emergency department team that were critical in saving his life and amazingly avoiding any long-term brain damage.
To the incredible staff at Boston Children's and the entire trauma, ICU and neurology teams that helped us and kept us informed during this terrifying time, we cannot thank you enough for your hard work, especially Dr. Scellig Stone and his entire neurology team for their lifesaving effort. Boston Children's Hospital is an amazing place filled with amazing people that I hope to never visit again, but am more than lucky to know that it is there.
To use the word lifesaving is not solely referring to the life of my son, but the lives of myself, wife, daughter and entire extended family. The tragedy that these people helped us avoid that day is something that is hard to think about, and has even more so enforced the ideal of how special every day with the people you care about is. We would like to thank everyone who helped us that day for every decision they made in their lives that led them to cross our path that day.
We are forever grateful and know that every smile, laugh and special moment from here on is due to the efforts of the many people who worked together to care for our son on that day.
– Ryan and Cara Scotto