Empowering the Future of Nantucket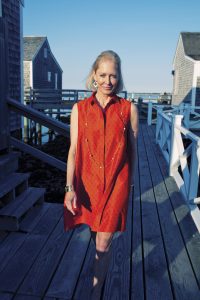 Wendy and Eric Schmidt Pledge $5 Million to New Hospital
Sustaining and strengthening the Nantucket community to empower the future of the island is one of Wendy Schmidt's many passions.
She and her husband, Eric, are engaged in philanthropy that encompasses issues as global as ocean health and renewable energy technologies, while also having an impact on a local level. Schmidt's support for education, transportation, and community gathering places in downtown Nantucket includes a bookstore, bakery, culinary center, music center and community school and The Dreamland Theater. Wendy Schmidt's team at ReMain Nantucket has worked since 2008 to foster ideas, investments and new initiatives that enhance the vitality of the island.
The Schmidts' commitment to the island was further manifested with a $5 million pledge to Nantucket Cottage Hospital's capital campaign for the new hospital.
"We're talking about Nantucket's one and only hospital," Wendy Schmidt said. "The one that has had to serve generations of islanders and visitors as the cost of healthcare soared and as technology advanced rapidly, without many options for keeping up with the demand and remaining current. The need for a good solution for providing ongoing high level health care on the island has never been greater than it is now."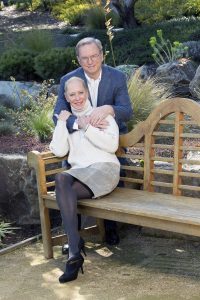 For the Schmidts, a new hospital is one of the essential services that allow a healthy year-round community to thrive, and it provides the bedrock for all the other initiatives ReMain Nantucket is pursuing to enhance the quality of life on the island. They recognize that Nantucket Cottage Hospital has helped enable the island to become the special destination that it is for thousands of seasonal residents who call Nantucket home for some part of the year.
"Think about how impossible it would be for families to call Nantucket home without the convenience and security offered by NCH," Schmidt said. "For summer residents, as well, the comfort of knowing emergency or ongoing medical care is available while they are living on the island with family and friends is incredibly valuable and gives people confidence in the uniqueness of this island community that not only cares about residents and visitors, but offers them excellent care. I have even heard some summer residents say the care they have received at NCH exceeds anything they have in the communities they call home."
The recent expansion of the capital campaign to include new hospital housing that will complete the campus and help fulfill the promise of the new building was an important strategic decision, Schmidt said, and one that will pay dividends for both NCH and the community well into the future.
"The housing initiative, as part of the NCH campaign, is unquestionably critical for the future economic health of Nantucket, which is facing an island-wide housing crisis," she said. "The hospital needs to find cost effective ways to provide safe and reliable housing for its staff. And NCH has another special challenge, as well, in its need to recruit highly trained doctors and nurses to serve the island population. Being in a position to offer good housing options will absolutely enhance that process."