Dr. Larson Moves to Sherburne Commons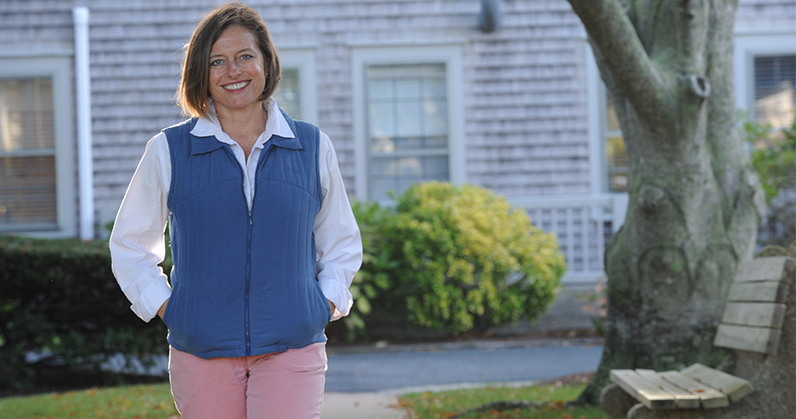 (March 27, 2015) Nantucket Cottage Hospital primary care physician Heidi M. Larson, MD, announced this week that her practice is relocating to a new medical office located at Sherburne Commons on Monday, March 30th.
"This move will allow us to better serve our patients, continue to build the practice and develop the relationships that are at the center of the medical care we deliver every day," Dr. Larson said. "Over the past year, it has been a pleasure getting to know my patients and the entire Nantucket community. Primary care is central to community wellness, so it has been a privilege to be part of the team providing medical services to the island."
The relocation of Dr. Larson's practice was driven by several factors, including limited space and new programs like Walk-In Care in the Anderson Building on the Nantucket Cottage Hospital campus, which have challenged the efficient delivery of care.
The Sherburne Commons location offers additional space and updated facilities that will assist Dr. Larson in continuing to establish her practice as it approaches its one-year anniversary on the island.
"Among our top priorities is to recruit and retain new primary care physicians, so we are excited to open this new medical office that will benefit patients and allow Dr. Larson to continue to grow her new practice," said Nantucket Cottage Hospital President and CEO Dr. Margot Hartmann.
Nantucket Cottage Hospital continues to plan and refine the program for a new hospital building on its existing property, a project that will eventually allow Dr. Larson's practice to return to Prospect Street and join the other primary care providers in the same facility. Uniting all of Nantucket's physicians under one roof will improve continuity of care and collaboration among the hospital and medical staff members.
"I believe the new hospital is a critically-needed facility that will ensure quality medical care on Nantucket for generations to come," Dr. Larson said.