Giving the Gift of Time to Parents of Stillborn Babies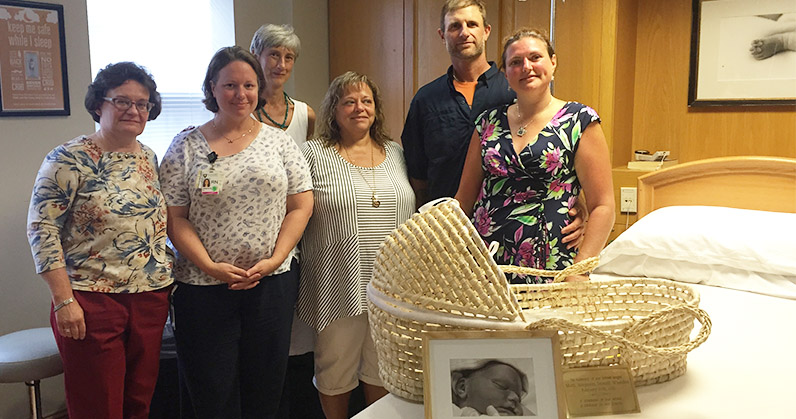 Out of Julie Immelt and Benjamin Whelden's grief came an extraordinary gift.
Since the Martha's Vineyard couple lost their son Mark, who was delivered stillborn at 38 weeks last February, they have been raising funds to help future parents of stillborn children in the Cape & Islands region.
On Saturday, they donated a Cuddle Cot to Nantucket Cottage Hospital's Birthplace. A Cuddle Cot is a device that regulates the body temperature of a stillborn baby to allow parents as much time as possible with their child.
Julie and Benjamin have also donated a Cuddle Cot to Falmouth Hospital, and plan to donate units to Cape Cod Hospital and Martha's Vineyard Hospital as well.
According to the National Institutes of Health, a stillbirth is the death of a baby at or after the 20th week of pregnancy, and there are approximately 26,000 stillbirths in the United States every year.
On Saturday, Julie and Benjamin shared their personal story with Nantucket Cottage Hospital staff, and donated the Cuddle Cot in memory of their son, Mark Benjamin Immelt-Whelden.
If you're interested in learning more about their experience, and to contribute to their effort to bring Cuddle Cots to area hospitals, visit their GoFundMe page here.