Last updated April 16, 2021
Beginning on Monday, April 19th, Massachusetts will enter Phase 3 of the COVID-19 vaccine distribution plan, allowing any individuals who live, work, or study in Massachusetts age 16+ to receive the vaccine. In partnership with the Town of Nantucket, NCH is running the community vaccination clinic at the VFW facility at 22 New South Road to provide these vaccinations by appointment.
16 and 17 year olds must have a signed parental/guardian consent form (download here or pick up at the VFW) at the time of vaccination. Parents/guardians do not have to be present at the test site as long as the teen has the signed consent form.
---
---
Vaccine appointments for the week of April 19th will open for scheduling on Saturday, April 17th at 10 a.m. Click the box below at that time to schedule.

---
For ease of scheduling, if you are a Patient Gateway user, please have your username/password available when scheduling your COVID-19 vaccine appointment.
---
Do you have questions or comments regarding the COVID-19 vaccine, including inquires about registration or eligibility? Contact us at NCHVAX@partners.org. 
---
Need a ride to get your vaccine? NRTA, Ride the Wave!
---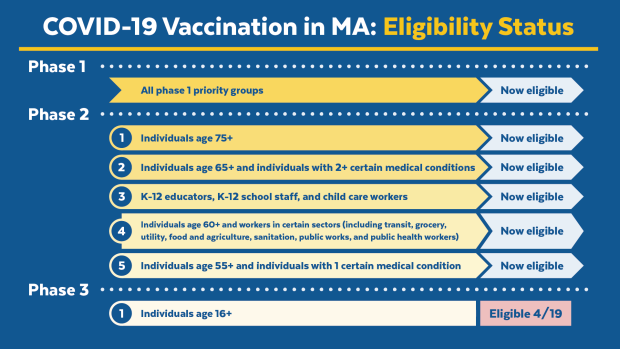 ---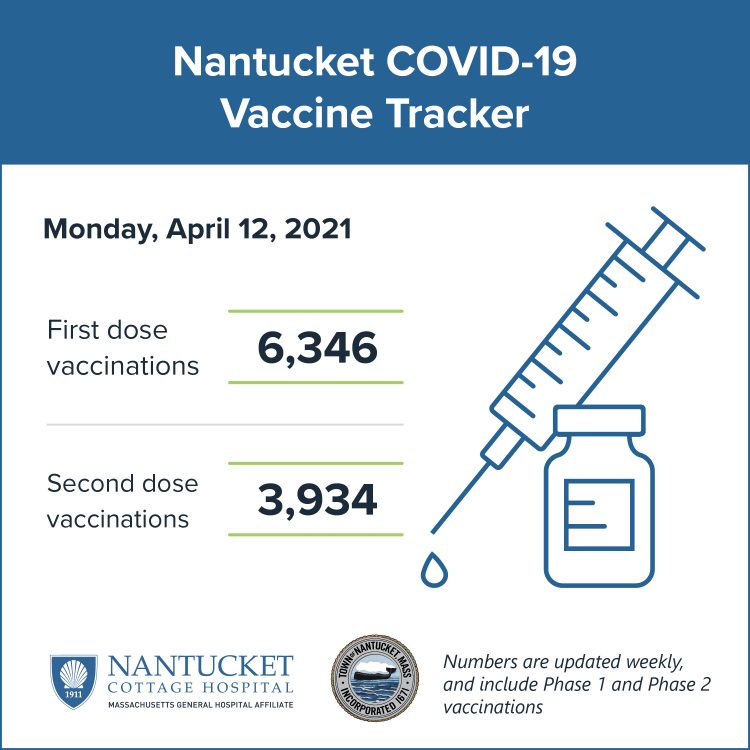 ---
Please do not contact your doctor's office about scheduling vaccine appointments.
While we wait for new vaccines to be delivered, please remain diligent. It is still important to wash your hands, wear a mask, and socially distance—even if you or someone you know has been vaccinated.
IMPORTANT: Before you can be vaccinated you must be registered with Mass General Brigham (formerly Partners Healthcare) by calling 866-211-6588. If you have received care at Nantucket Cottage Hospital in the past you are already registered, however, it is a good idea to confirm and update your information by calling the number above. Hours of operation to call and register: 7:30 a.m.  – 6 p.m. Mon-Thurs; and 7:30 a.m. – 5 p.m. Fridays.
---
About the COVID-19 vaccines
Read frequently asked questions about the COVID-19 vaccines by clicking here. 
We are committed to equity in vaccinating all the communities that we serve.
Vice President and Chief Equity and Inclusion Officer at Massachusetts General Hospital, Joseph Betancourt, M.D., and Vice President of Community Health and Health Equity at Brigham and Women's Hospital, Wanda McClain, discuss how the health system is building trust for the COVID-19 vaccine.