Daily Nantucket Coronavirus Testing Updates
Nantucket Cottage Hospital is responding to the COVID-19 pandemic and will be providing updates on testing and confirmed cases on Nantucket. This page will be updated once per day around 5 p.m.
Interested in being tested for COVID-19? Click here. 
---
Total number of COVID-19 tests performed at NCH: 11,785
Positive tests: 191

New positive test results today: 1
New positive tests in last 7 days: 27
7-day positive rate: 3.1%

Negative tests: 11,413
Pending tests: 181
Current COVID positive patients hospitalized at NCH: 0
Current patients under investigation (PUI) for COVID-19 hospitalized at NCH: 0*
COVID positive patients transferred: 8 
COVID positive patients recovered: 158**
COVID positive patients in isolation: 30**
COVID-related deaths: 3
Last updated: Oct. 28, at 4:00 p.m.
Total tests, total positive and negative results, as well as transfers and COVID-related patient deaths, are cumulative since March 16, 2020. The total number of tests include symptomatic patients, asymptomatic individuals, as well as patients admitted to the hospital and those required to be tested prior to a medical procedure or surgery. 
*a PUI is a patient admitted to the hospital with one or more symptoms consistent with COVID-19 who has pending test results. In most cases, this classification is removed once testing confirms the patient is negative for COVID-19. 
**these specific numbers will be updated weekly
---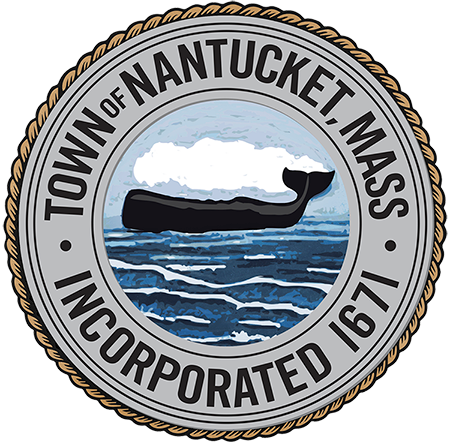 Town of Nantucket Health Dept. COVID-19 Metrics Report | Oct. 21, 2020
This report includes updated metrics and demographic information on recent confirmed COVID-19 cases on the island from Town of Nantucket Health & Human Services Director Roberto Santamaria.
---
Graph last updated Oct. 27, 2020 at 5:00 pm
---
If you are experiencing any of the symptoms of COVID-19, including fever, sore throat, cough, runny nose or nasal congestion, shortness of breath, muscle aches, a loss of your sense of smell, or atypical symptoms concerning for COVID-19 (e.g. COVID toes), please come to the drive-through evaluation site at the main entrance of Nantucket Cottage Hospital, 57 Prospect Street. The evaluation site is open daily from 7 a.m. to 12 p.m. and 1 p.m. to 5 p.m. Monday to Friday, and on Saturday and Sunday from 8 a.m. to 12 p.m. If you are experiencing a medical emergency, please call 911.
IMPORTANT: Before you can be tested you must be registered with Mass General Brigham (formerly Partners Healthcare) by calling 866-211-6588. If you have received care at Nantucket Cottage Hospital in the past you are already registered, however, it is a good idea to confirm and update your information by calling the number above. Hours of operation to call and register: 7:30 a.m.  – 6 p.m. Mon-Thurs; and 7:30 a.m. – 5 p.m. Fridays.
---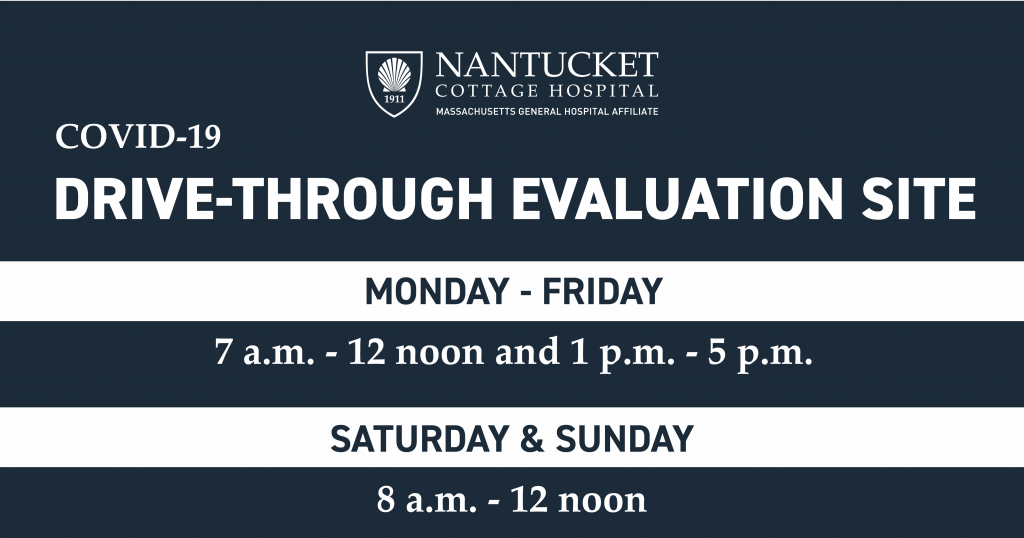 ---
Disclaimer: This website may contain third-party materials and/or links to third-party materials and third-party websites for your information and convenience. Partners HealthCare is not responsible for the availability, accuracy, or content of any of those third-party materials or websites nor does it endorse them. Prior to accessing this information or these third-party websites you may be asked to agree to additional terms and conditions provided by such third parties which govern access to and use of those websites or materials.