Celebrating a Chapter of NCH History: The old Nurses Dormitory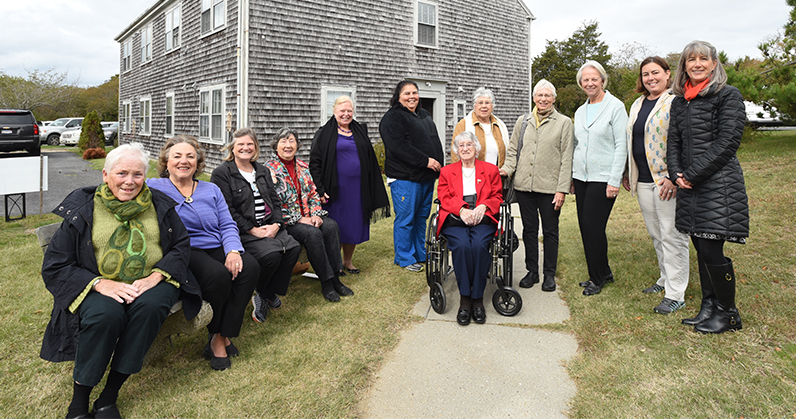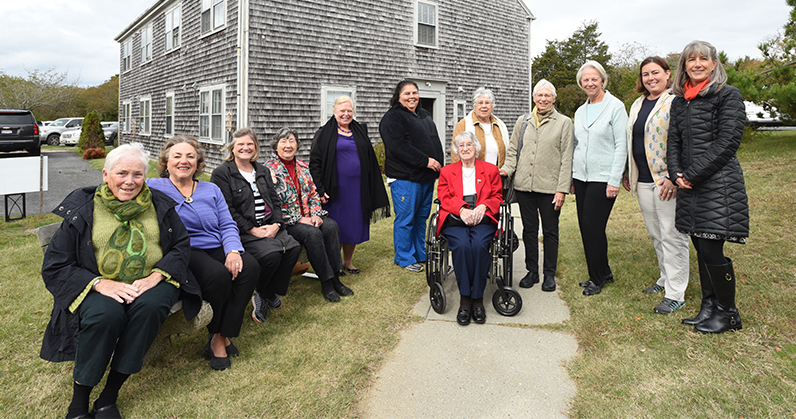 This week we gathered former residents of the old nurses dormitory on the Nantucket Cottage Hospital campus before the structure is removed to make room for the new hospital. These nurses, techs and other hospital staff who lived in "The Dorm" at various points between 1961 and 1999, some of whom still work at the hospital, were part of a memorable chapter in the history of NCH. On Thursday, these women gathered for a photo outside the nurses dorm and traded hilarious and heartwarming stories from their days living on the hospital campus.
From left to right are Eleanor MacVicar, Charlene Thurston, Jill Johnson, Jean Bennet, Maryanne Worth, Gloria Gasnarez, Violet Allen, Betty MacDonald, Diane Ryder, Bette Allen Gauvin, Allyson Bold, and Betsey Minihan. Missing from the photo is current NCH employee Roberta Santos, as well as many others who have since moved on from the island.