Celebrate National Patient Access Week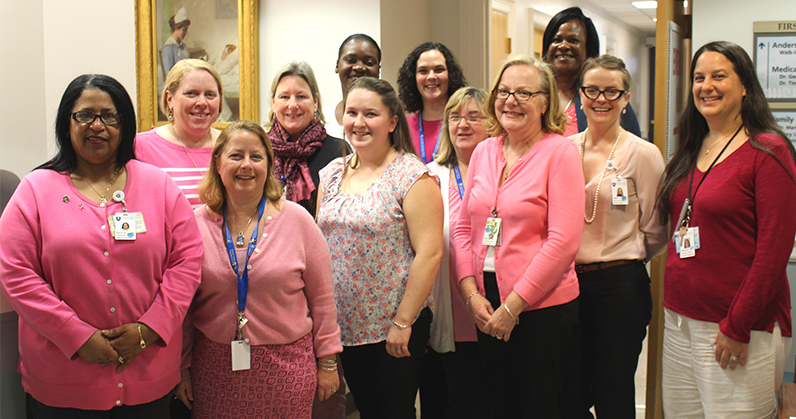 This week marks National Patient Access Week!
The mission of the patient access team at Nantucket Cottage Hospital is to create an exceptional first impression at the start of the patient experience. These professionals genuinely care for our patients and provide a warm, comforting and communicative environment. They are dedicated to the Nantucket Cottage Hospital values of Excellence, Respect, Integrity, Quality, Confidentiality, Communication, Safety, and Teamwork.
The NCH patient access staff includes: Amanda Bidlack, Deborah Connelly, Chrissie Iller, Kate Deras, Janice Brown-Clarke, Lisa Johnsen-Gulley, Gerri Price, Jamie Connelly, Pam Gardner, Frances McCarthy, Ann Webb, Kai Hodge, MJ Wynn, Shawna Perry, Alex Popnikolov, Linda Muhler, Danielle Smith, Debbian Gordon, Danielle Edwards, Elizabeth McIsaac, Peggy Kohan, Rositsa Krasteva, Nikolay Aleksiev, Erika Schlarf and Olga Vasko.