Advanced Life Support Training with Nantucket Fire Department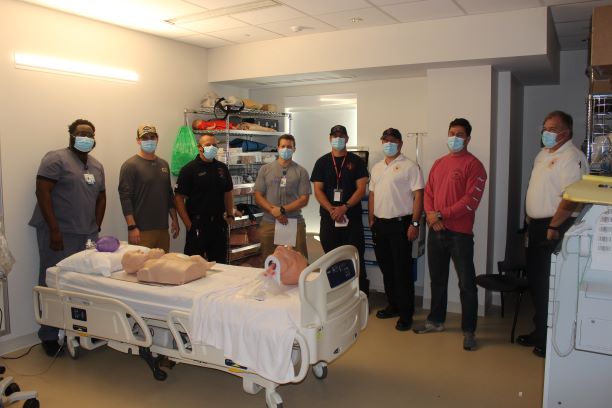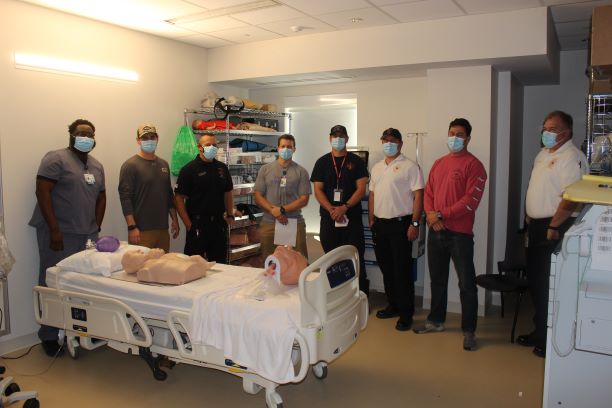 We were pleased to welcome our friends from the Nantucket Fire Department earlier this week for an Advanced Life Support training session at the Nantucket Cottage Hospital simulation lab with nurse educator Georges Beckford and ER physician Dr. Adam Kaye.
In 2018, Nantucket Cottage Hospital provided grant funding through its Community Health Initiative to the Nantucket Fire Department for paramedic training and certification, a process which is now underway and will enhance emergency services and response for the island.
From left to right are: Georges Beckford; Michael Finnegan; David Angelastro; Dr. Adam Kaye; Jordan Seitz; Joe Townsend; Germani Chatti; and NFD Chief Steve Murphy.