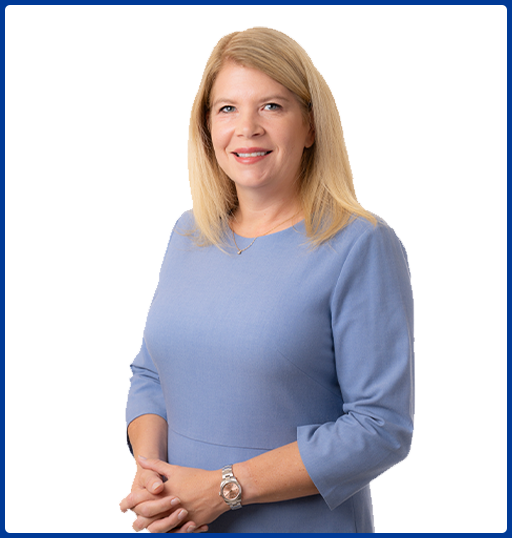 Amy E. Lee, MBA, MBHA, MJ, FACMPE
President and Chief Executive Officer
Amy E. Lee, MBA, MBHA, MJ, FACMPE, joined Nantucket Cottage Hospital as President in October 2022.
She previously served as Chief Operating Officer and Vice President at Central Maine Medical Group/Central Maine Healthcare, where she was recognized for her leadership abilities and strategic vision, as well as her role as a mentor. Prior to her current role, Amy served as Vice President for Primary Care, Medical Specialties, Physician Residency Programs & Patient Contact Center at Carle Foundation Hospital, a 433-bed hospital in Urbana, Illinois. Click to read more about Amy.
---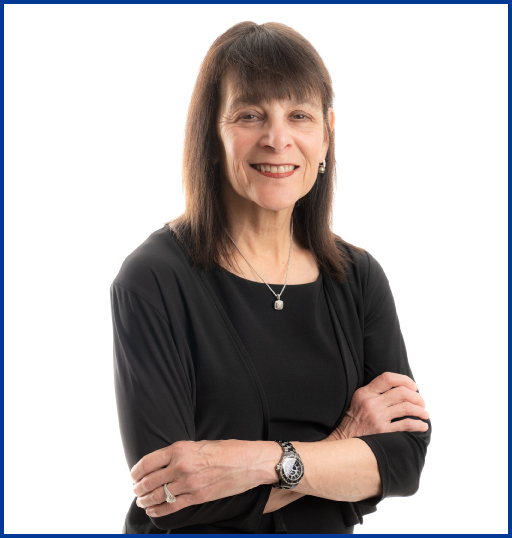 Barbara Malone, MD
Chief Medical Officer
Dr. Barbara Malone is Chief Medical Officer at Nantucket Cottage Hospital. Dr. Malone joined the NCH team in 2020 as a pediatric otolaryngologist. Previously, she was Medical Director of ENT and Facial Plastic Surgery at Children's Minnesota and also spent 25 years at Midwest ENT as a pediatric otolaryngologist. In her time at Midwest ENT, Dr. Malone served as Chief of Surgery, Chief of Surgical Quality, Chief of the Medical Staff and Director of the Board of Trustees. Dr. Malone has numerous peer-reviewed publications, awards and presentations, and is a Diplomat of the American Board of Otolaryngologist. She also continues to see patients in clinic at NCH. Dr. Malone and her husband, Paul, enjoy living on Nantucket year-round.
---
Aimee Carew Lyons, PhD, RN
Chief Nursing Officer and Vice President of Patient Care
Aimee Carew Lyons, PhD, RN, is Chief Nursing Officer and Vice President of Patient Care at Nantucket Cottage Hospital. Prior to joining NCH, Aimee served as a Chief Clinical Officer at Fenway Health and was the Chief Nursing Officer and Chief Operating Officer at Franciscan Children's Hospital. She also served as the Director of Medical-Surgical ICU and Critical Care Transport Team at Boston Children's Hospital.
Aimee earned her undergraduate degree from Northeastern University, a master's degree from Boston College, and a PhD in Nursing – Population Health from the University of Massachusetts. Aimee is a board-certified pediatric nurse practitioner, has numerous peer-review articles, and has presented nationally regarding the care of children. Aimee is engaged in several community volunteer initiatives including, serving as a health care consultant to the YMCA, and was on the METCO board of directors. She also serves as a volunteer at the Shultz Guest House Dog Rescue and Adoption Agency.
---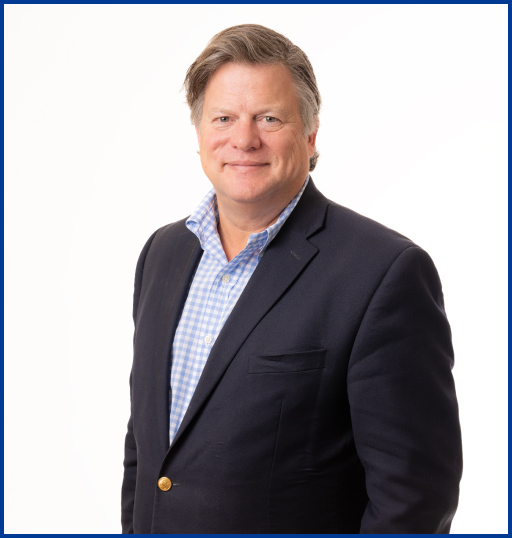 Christopher A. Glowacki, CFRE
Vice President, Strategy, Community Health, and Chief Development Officer
Christopher Glowacki is the Vice President of Strategy at Nantucket Cottage Hospital. Previously, as Managing Director of Strategy and Development, Chris was responsible for the major gifts program for the $120 million capital campaign to build the island's new hospital. Chris holds his master's degree in business administration from the University of Michigan, his bachelor's degree from Amherst College and is a Certified Fundraising Executive. He is a graduate of Nantucket High School and a third-generation Nantucketer.
Chris returned to Nantucket after serving as a business development executive with NBC and Discovery Communications, and as a Chief Strategist at CNBC and CNBC.com in New York City. Following his tenure at NBC, Chris was the co-founder and CEO of Plum TV, the lifestyle television network that operated on Nantucket and other resort destination communities.
---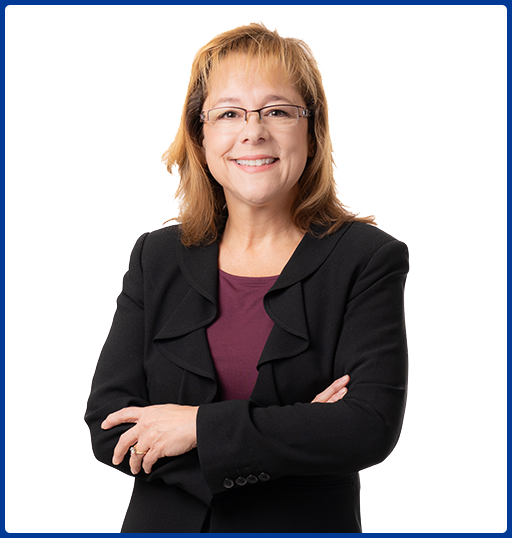 Cristina Hickey-Toedtmann, MBA, SPHR
Vice President, Human Resources
Cristina Hickey-Toedtmann, MBA, SPHR is Vice President of Human Resources at Nantucket Cottage Hospital. With over 25 years of experience as a seasoned HR leader, Cristina brings a blend of nonprofit and for-profit experience to NCH by effectively balancing big-picture-thinking and strategic planning with hands-on execution.
Cristina earned her bachelor's degree in business management from Friend's University, and a master's degree in business administration from Newman University. She is a Certified Senior Professional in Human Resources. Her diversified industry background includes several years in health care, information technology, real estate and manufacturing, as well as oil and gas.
Cristina is an active member of the Society of Human Resources Management and has served as an Adjunct Human Resources Professor.
---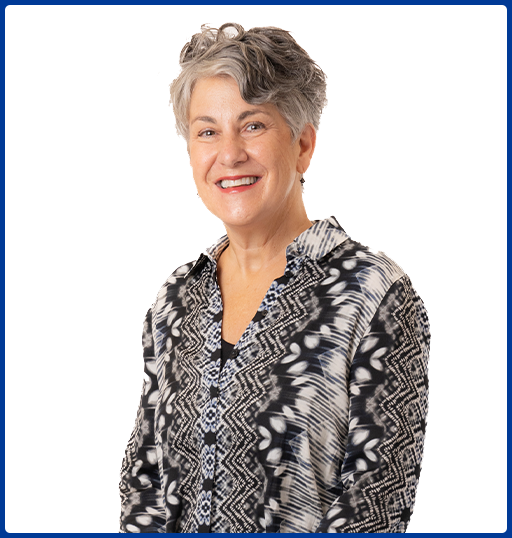 Nancy S. Pittman, JD
Vice President, Contracting and Policy Administration
Nancy S. Pittman is Vice President of Contracting and Policy Administration at Nantucket Cottage Hospital. She earned her bachelor's degree in political science from the University of Illinois and completed her Juris Doctor degree at the Washington University School of Law in St. Louis, Missouri.
Nancy started her career as a Judicial Law Clerk for the Illinois Appellate Court, Fourth District, and later served as Assistant Counsel to the Illinois Secretary of State where she was the legal advisor to the Department of Driver Services. Nancy served the State of Illinois for 13 years as the Chief Labor Counsel and Manager of the Office of Labor Relations for the Department of Central Management Services. Prior to joining NCH in 2015, Nancy was Assistant to the Chairman of the United States Railroad Retirement Board, providing legal advice and confidential assistance to the Chairman on issues affecting the Board and its constituents.
---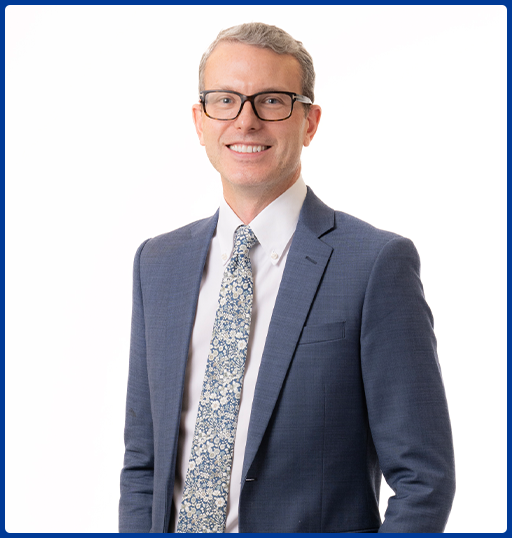 James Scheurell, MBA, CHCIO
Vice President, Support Services
James Scheurell is Vice President of Support Services at Nantucket Cottage Hospital. He earned his undergraduate degree from the University of Wisconsin in Spanish Language and Culture and Pre-med and has since continued his education by completing a Master's Degree in Business Administration with a focus on technology. He is also a CHIME Certified Healthcare CIO.
James began his early career working for Epic and crisscrossing the U.S. leading large-scale electronic health record software implementations. He also founded a small consulting firm specializing in healthcare transformation, innovation, and optimization.
Most recently, James has worked with Nantucket Cottage hospital in a variety of roles which included the creation of the Clinical and Business Technology team, serving as interim NCMG Practice Director, and working to bring departments and teams together to solve difficult challenges.
James and his husband of 10 years, Tim, are both originally from Wisconsin but now call Nantucket home.
---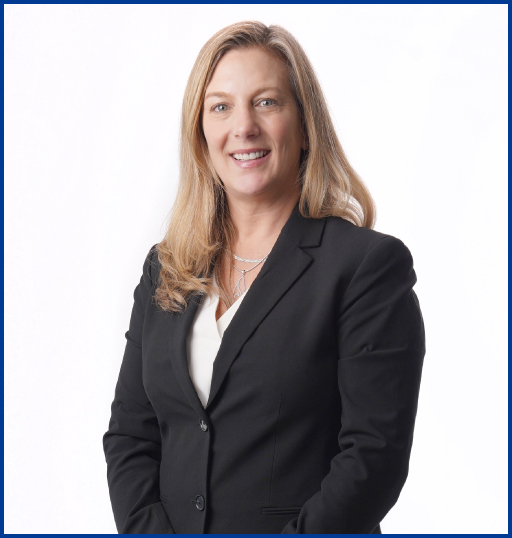 Dr. Sandra Van Gundy, EdD
Vice President of Quality, Risk and Patient Experience
A seasoned Registered Nurse, Dr. Sandra Van Gundy spent 12 years rotating throughout clinical roles before making the jump to academia where she was an Associate Professor of Nursing with a focus on quality, patient safety, and health at Plymouth State University. "As an advocate for population health, my work centered on health needs of populations across the world, from Latin America to China, treating both chronic and acute illness and monitoring determinants of health," said Van Gundy.
Despite years in healthcare as a practicing clinician and educator, Van Gundy's most enlightening experience wasn't as a nurse or professor, but rather as a patient, at the receiving end of the care she spent a lifetime practicing.
"As a cancer survivor, I realize being a patient was a gift as a practitioner, because I realized that despite efforts to empathize with the patient, really have no idea what our patients are going through," said Van Gundy. "There was a tremendous empathy gap, caregivers were often challenged to successfully put themselves in their patient shoes and were developing plans of care that were not able to meet patient's individualized needs." Following recovery, Van Gundy came to the conclusion that her experience was an opportunity to influence healthcare system design so it balances evidence-based decision making with unique needs of patients in order to provide those we serve with a better patient experience.
As the hospital's leader for quality and patient experience, Van Gundy believes that her experience as both a patient and practitioner has uniquely equipped her to optimize patients' experiences at Nantucket Cottage Hospital, while leading the organization through a pivotal period for healthcare providers across the nation.
---
Cynthia Winston
Vice President, Community Medicine
Cynthia Winston is Vice President, Community Medicine at Nantucket Cottage Hospital. Prior to joining NCH, Cynthia worked as the Program Director for Primary Care Quality at Mass General Brigham in what is now the Office of the Chief Medical Officer. While there, her work focused on equity, population health and primary care quality measurement and reporting. She has also worked in a number of physician and payor organizations in the Greater Boston area throughout her career.
Cynthia's undergraduate degree is from the University of Massachusetts and her graduate work was completed at the UMass McCormack Institute for Policy and Global Studies. She has been a volunteer in community organizations, including the Town of Milton Warrant Committee and the Board of Directors at Zeitgeist Stage Company in Boston.
---